With over 30 beaches in Point Reyes, Point Reyes National Seashore is a coastal lover's paradise, a beach bums bliss, and a sand worshipers wonderland. The best thing is every beach is different, with something unique and incredible to offer those that venture onto the sand.
Some beaches are accessible, with car parks and facilities, some require a hike to reach them, and some are accessible by boat! Days and days of relaxation and exploration are waiting at Point Reyes, so here are just some of the best beaches to get you started.
Beaches in Point Reyes
---
✋ HOLD UP! Don't Forget…
You need some wheels! It's nearly impossible to get around the USA and check out the best adventures without a car! Here are our top recommendations…
🚗 Rent a car
If you don't have your own, renting a car is your best bet!
🚐 Rent a home on wheels
For the more adventurous, rent a van or RV and ditch the hotel.
1. Palomarin Beach
To some, it may look like just a stretch of pebbles hidden in the southern corner of Point Reyes, but Palomarin Beach has a lot more to offer than what initially meets the eye. There may be no soft sands to laze on, but there are plenty of ways to get around that.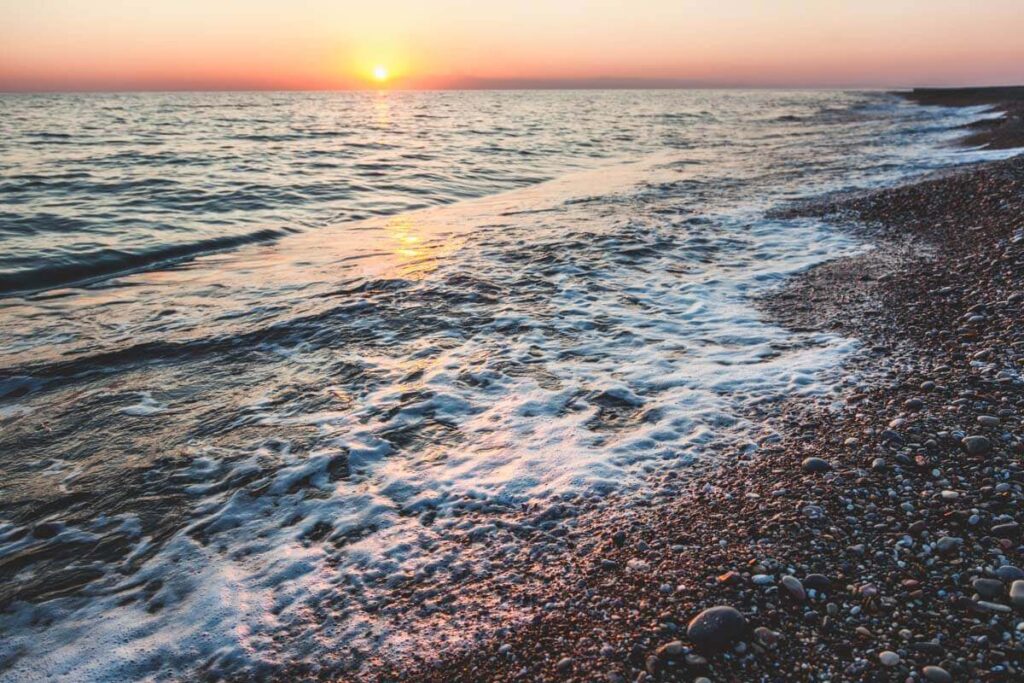 Many people can be seen lugging beach chairs from the Palomarin Trailhead down to the beach to soak up the Californian sun and admire the landscape. It is also an excellent beach for tide pooling, so take a look and get the slightest glimpse of the sea life that lives beneath the Pacific.
2. Wildcat Beach (and Alamere Falls)—Best Point Reyes Beach for Hikers!
A waterfall on a beach is exactly our kind of beach, and that is precisely what you get with Wildcat Beach in Point Reyes! Nestled in the southern part of the seashore, it takes a bit of a hike to get there.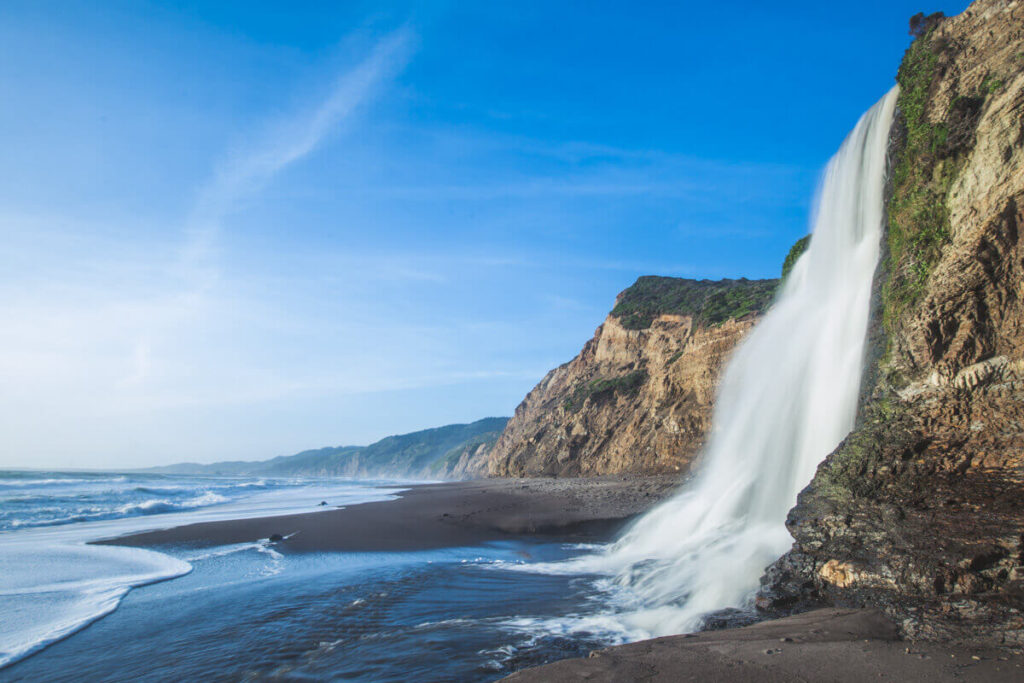 Like around 8 miles round trip, but when there's a waterfall included too, we think it's worth it! Talk about an epic reward…
There are a few different trailheads to choose from depending on where you want to start, with Bear Valley, Five Brooks, and Palomarin trailheads being the closest, all of which will bring you through the campsite of Wildcat Camp.
Once you reach Wildcat Beach, you will find a rugged 2.9-mile stretch of coast deep within the Philip Burton Wilderness. On the hike, you will see a rare tidal fall, Alamere Falls. The water tumbles over the headlands onto the beach, flowing into the sea. The hike is a leg stretcher, but it is worth it!
3. Limantour Beach
Limantour Beach is great for a quick stop as it is easily accessible by car, meaning you don't have to worry about hiking there. Bird watching is plentiful, and in the summer months, you may be lucky and spot some gray whales from the spit of sand that juts out from the shore.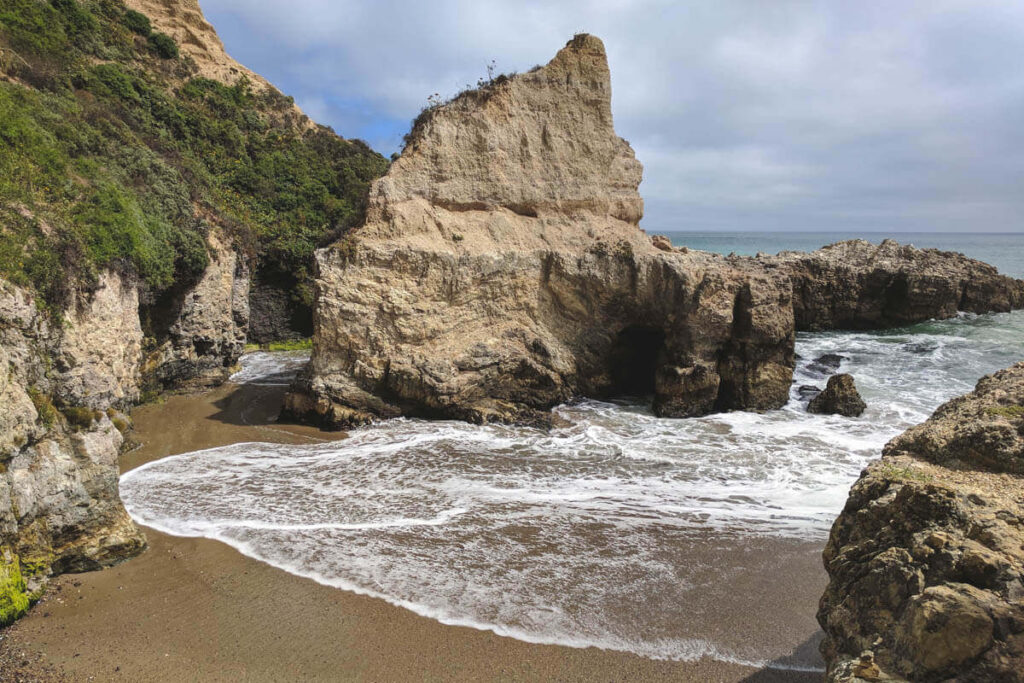 Harbor seals have also been known to show their faces relatively regularly. With restroom facilities available, nothing is stopping you from staying the whole day.
Limantour is exceptionally peaceful; think sitting in the sun, paddling, building sand castles, or checking out the local marine life and at nearly 4 miles long, there is plenty of room for everyone to enjoy this Point Reyes beach.
4. Drakes Beach
Drakes Beach will treat you to a vast expanse of sandy shores, making the drive and stroll very much worth it.
The sands are golden and backed by impressive cliffs; tide pools can be found scattered in the rocks, driftwood lines the shoreline, and the beach seems to stretch on forever, easily making it one of the best beaches in Point Reyes.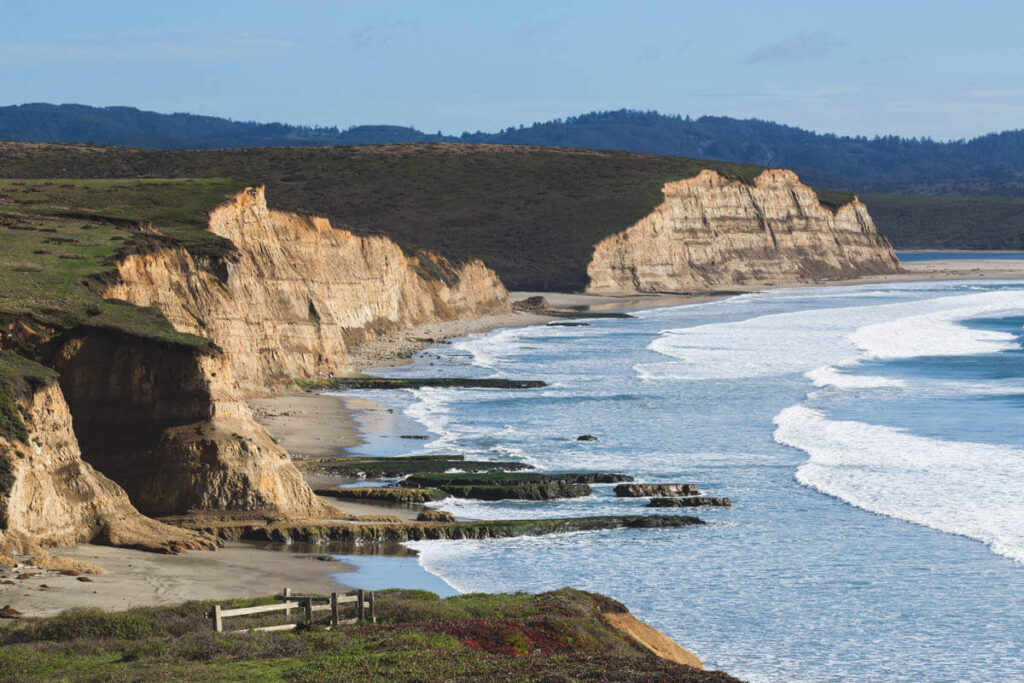 Thanks to the shelter from the point at Chimney Rock, the water is often calm enough for water sports like paddleboarding, unlike much of this angry stretch of coast.
For an incredible view of Drakes Beach, start at the beach parking lot and climb up to the Peter Behr Overlook for a breathtaking view of the bay and beach.
5. Point Reyes North & South Beaches
Point Reyes North Beach is one of the most accessible beaches; you can drive almost right up to it. As the name suggests, it is located north of Point Reyes National Seashore and offers access to a vast 11-mile stretch of beach.
You can walk along the stretch of sand for miles, admiring the driftwood and whatever the powerful waves have deposited on the shore. It may look tempting, but it is dangerous to swim here.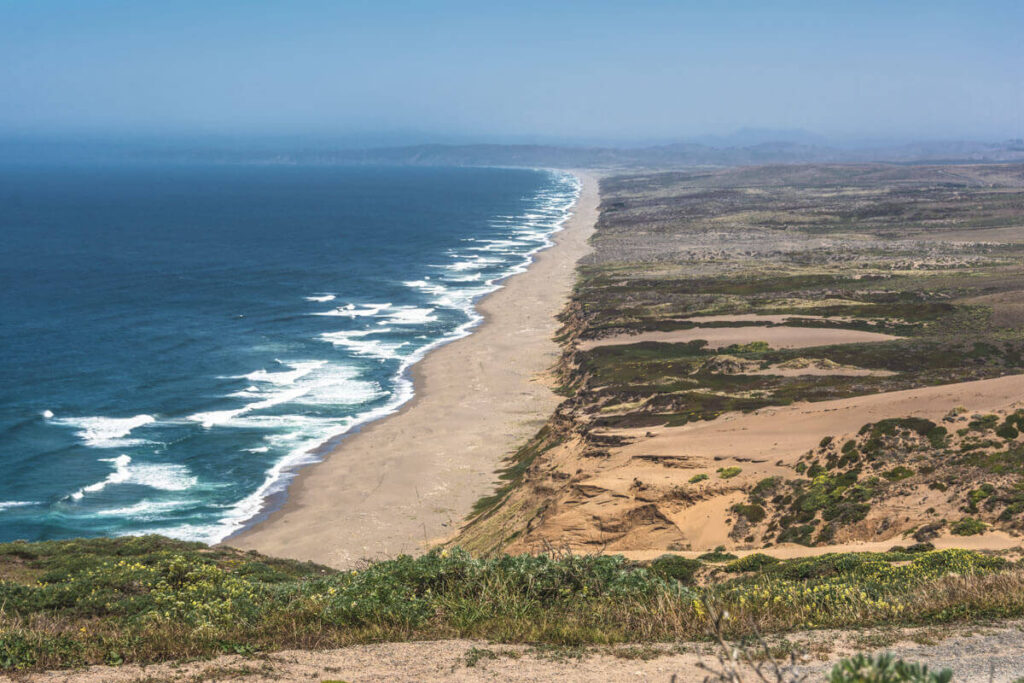 South Beach provides southern access to the beach (surprise, surprise), so you can pick which end you want to explore. From December to April, the beach to the south of this access point is closed due to Elephant Seal mating, but the rest provides a great spot for watching gray whales.
If you plan on visiting Point Reyes Lighthouse, and you certainly should, you'll get an epic straight view down this beach if you don't have time to visit and get your toes sandy here!
6. Abbotts Lagoon Beach—Best Point Reyes Beach for Wildlife!
Wildlife watchers should make a point to head straight to Abbotts Lagoon Beach when exploring Point Reyes Beaches. The lagoons are teaming with bird life, so bring along a pair of binoculars, which can also be used to spot gray whales during the migration season.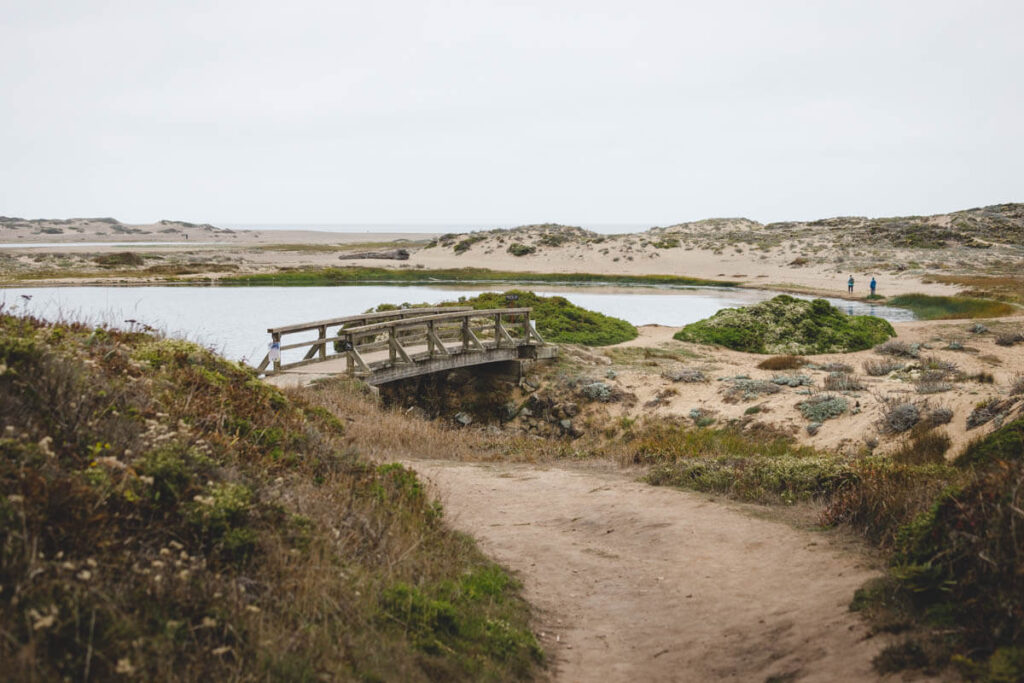 The beach is raw and rugged, backed by huge sandy dunes, and although it is not suited to beach bumming, it is an incredible place to explore.
Getting to this beach is half the fun, as the hike will take you through rugged coastal scrub and over a scenic footbridge between two beautiful lagoons. Chances are you will be greeted by grazing cows and deer in the fields you cross.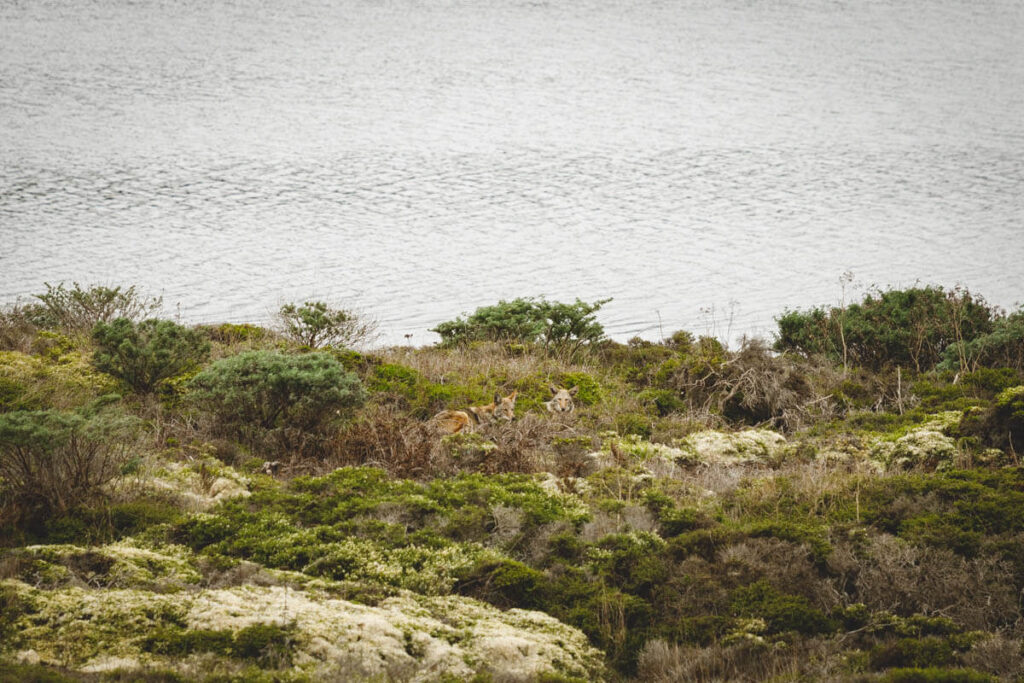 We barely made it to the beach because we kept stopping to stare at all the wildlife along the way!
7. Kehoe Beach
Kehoe Beach is worth the walk in with rocky bluffs, towering dunes, and a long sandy shore for endless strolling.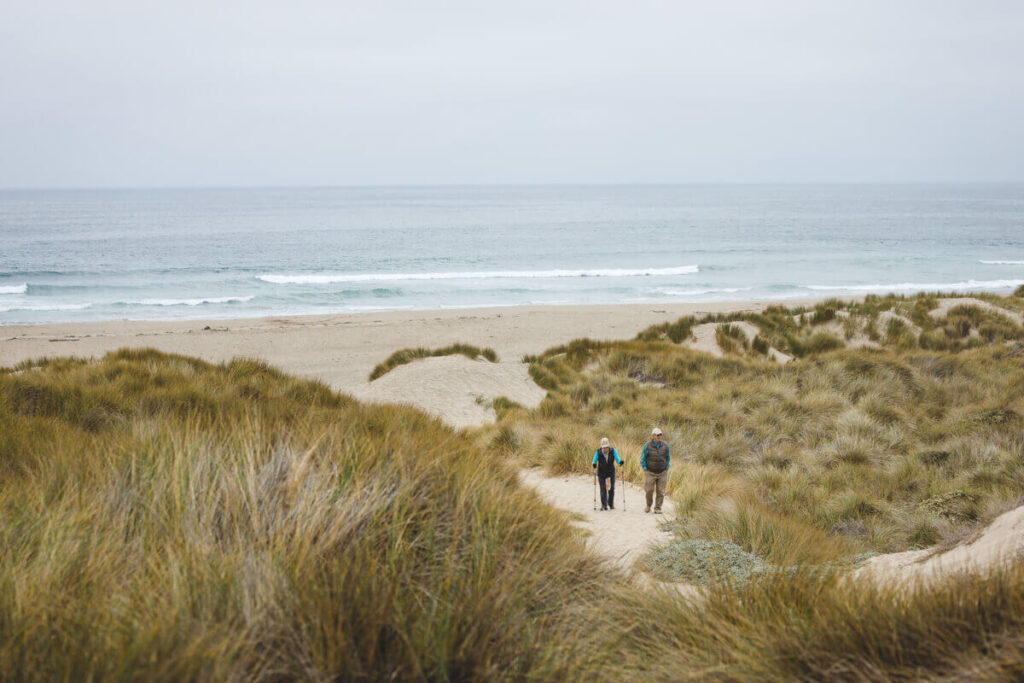 You have to hike for a little over half a mile to reach the beach, and once you get there, you will be greeted with a beautiful stretch of coastline, with waves and weather that are always unpredictable. Many consider it one of the most scenic beaches in Point Reyes.
8. McClures Beach
Climbing on the craggy rocks of McClures Beach is a favorite pastime of many Point Reyes Beach goers. This incredible beach is naturally beautiful, home to some of the oldest ancient exposed rocks in the Bay area.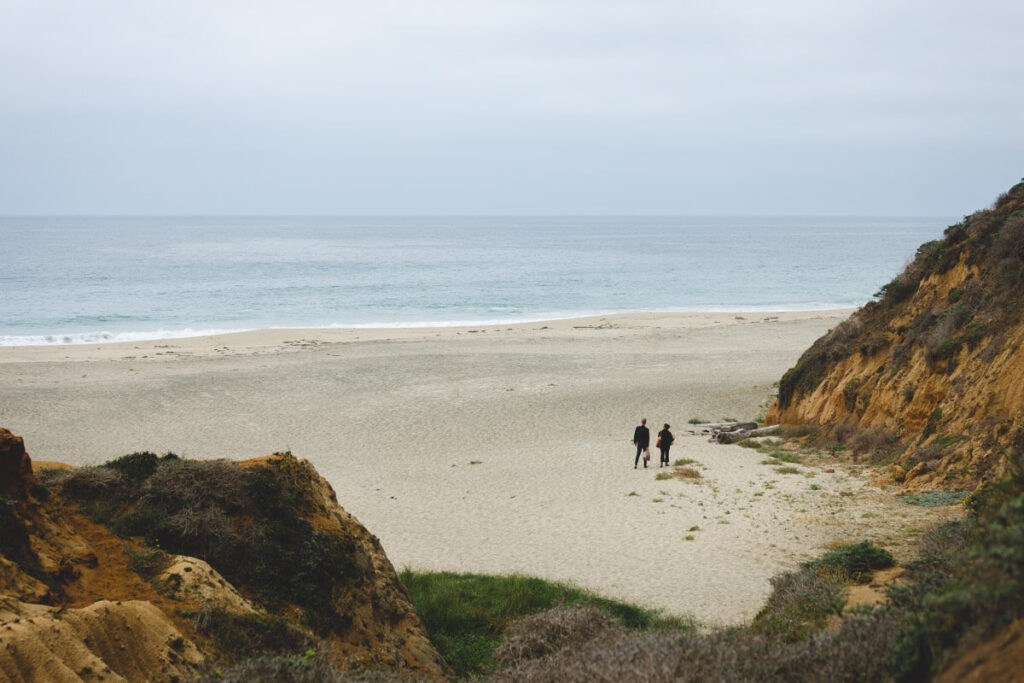 For many, it is a geological wonderland, covered in sandstone, gneiss, schist, and laird, with some of the oldest rock well over a billion years old.
Just strolling along the shoreline is enough for you to come across numerous examples of this ancient rock. To reach the beach, there is a parking lot at the end of Pierce Point Road, making access nice and easy, with a short half-mile hike down to the beach.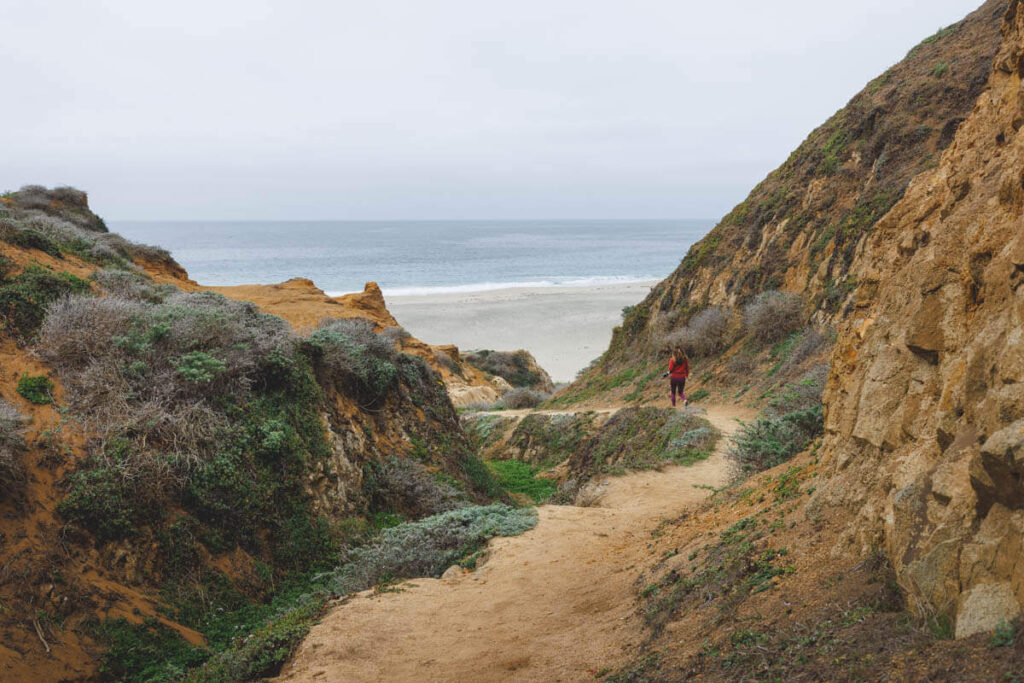 The south end of the beach is only accessible during the low tide, so be very careful and watch the tide if you are planning on visiting.
You have to climb through a narrow passage between the rocks, and the first thing likely to strike you is the thousands and thousands of mussels that seem to cover every surface of rock. You can also check out some small sea caves found here.
9. Marshall Beach—Best Point Reyes Beach for Paddlers!
If you love basking on secluded shores, then make your way to Marshall Beach, all the way down to the north of the Point Reyes seashore. It won't take long to reach the beach, despite having to hike 1.2 miles to get there along the Marshall Beach Trail, as you will likely be admiring the landscape along the way.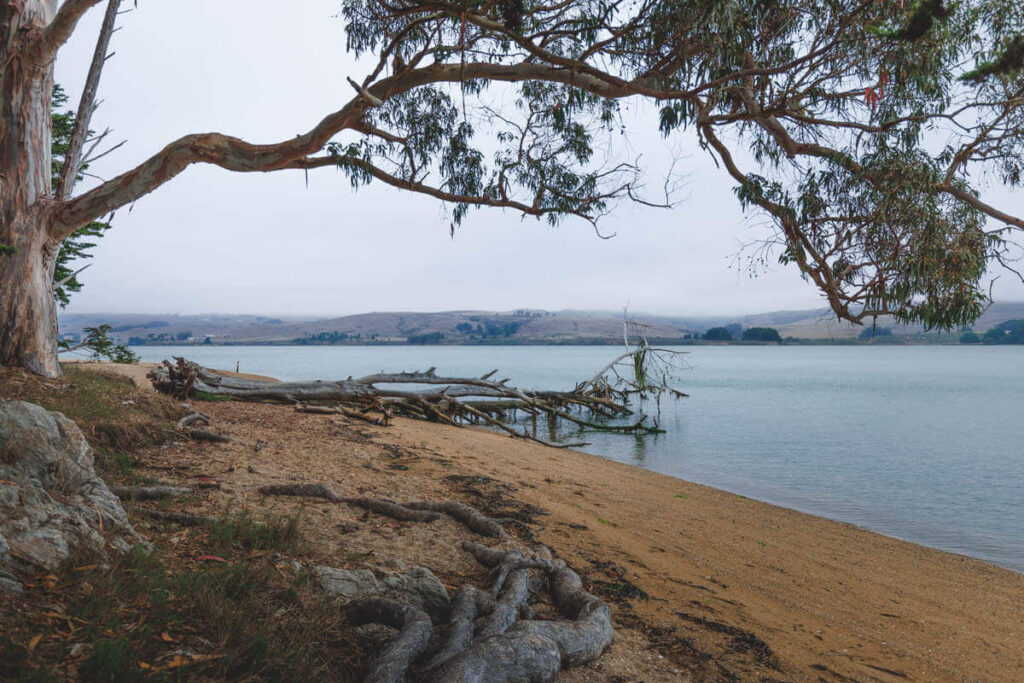 The beach is small; we are talking around 400 meters, which is particularly beautiful, especially if you approach the beach via the water. In fact, more people tend to boat to this beach for a little pit stop. The golden sands seem to beckon you when viewing it from the water.
In fact, if you kayak, canoe, or boat in, you can get a permit to camp overnight!
10. Heart's Desire Beach—Best Point Reyes Beach for Families and Swimmers!
Located in Tomales Bay State Park, Heart's Desire Beach is often described as the 'family beach' of the Point Reyes beaches. This could be to do with the spacious parking lot and picnic tables, meaning you can easily spend the whole day here picnicking and relaxing on the grass or sand.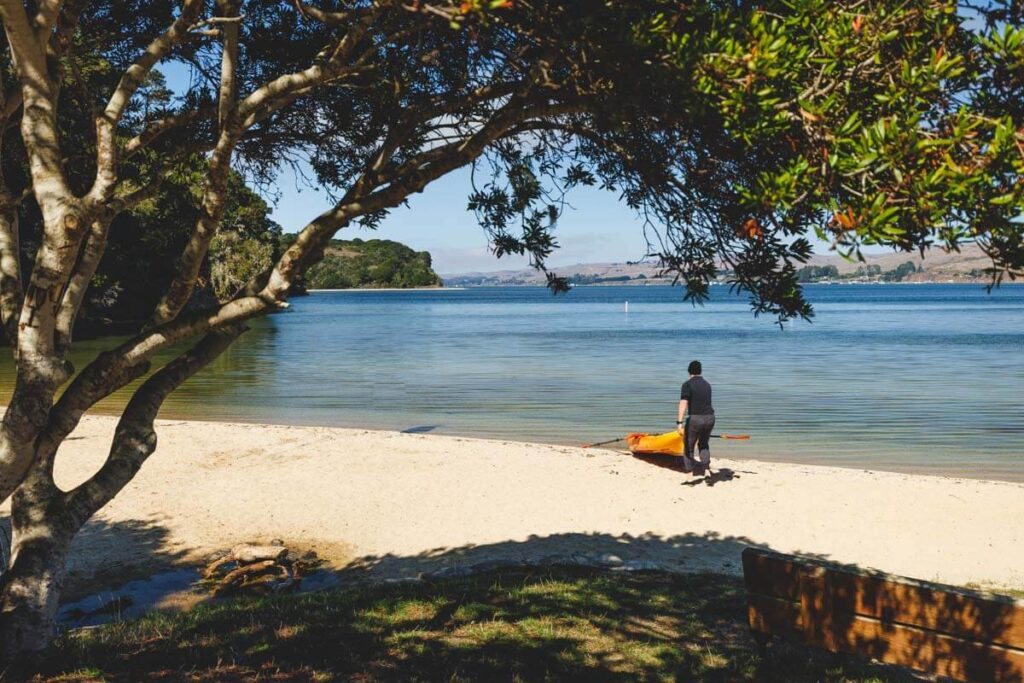 It also helps that the water here is protected and safe for swimming, unlike other beaches along this stretch of coast. If you are not one to sit on the beach all day doing nothing, there are a few trails to enjoy that will take you to neighboring beaches like Indian Beach, Shell Beach, and Pebble Beach.
An interesting trail will take you to Jepson Memorial Grove, a grove of Bishop Pine Trees, so you can cool off in the shade.
If you're looking for a typical sandy beach to bask on, THIS is the one to head to. Pretty much all the other beaches in Point Reyes are not truly made for beach bumming and definitely not swimming, either.
11. Millerton Point
Millerton Point Beach is a lovely swimming spot, as the waters tend to be protected from the current of the Pacific Ocean. The shallow waters are great for paddling, and it is also a popular place to launch a kayak at high tide and explore the coastline.
The beach here isn't going to be a stunning stretch of white sand by any means, but its protected waters and perfect access for paddlers make it a great spot!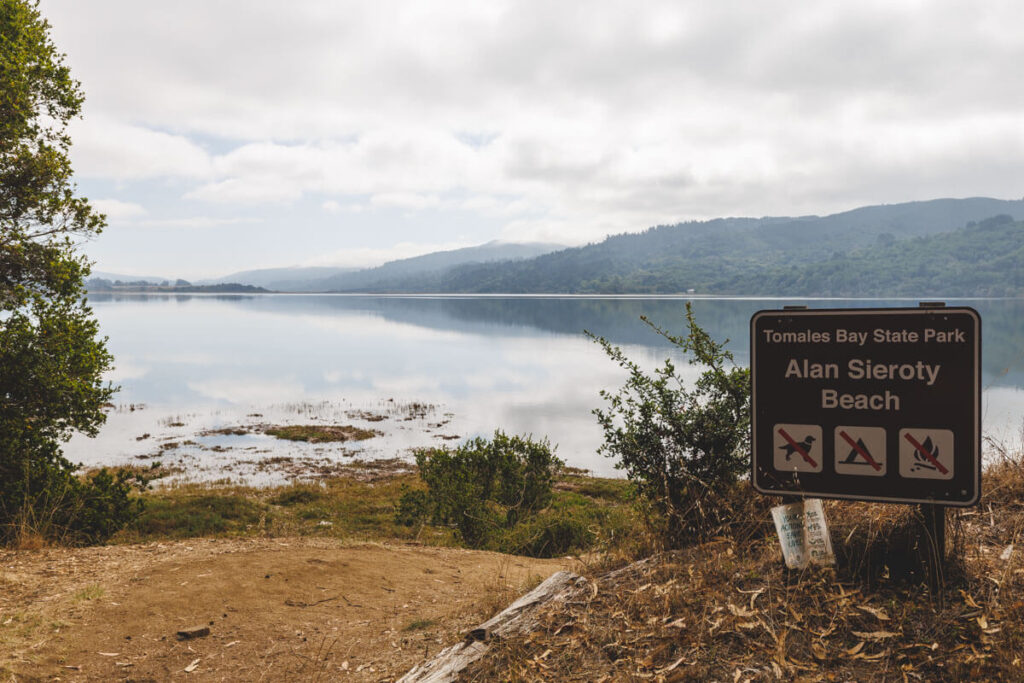 Facilities include a parking lot, picnic tables, grills, and restrooms, making it the ideal spot to spend the whole day. Take the trail that runs up to a small ridge that provides excellent views of the bay and the rest of Tomales Bay State Park.
So which of these Point Reyes Beaches are you heading to? We hope we helped you plan your trip here!
---
RELATED: 13 Things To Do in Santa Rosa for Outdoor Lovers
---
I've been perpetually traveling and living around the world for years but it's hard to beat California and the PNW. After years of road-tripping the area, I guess you can say I know it pretty well! When I'm not writing guides for you, you can catch me somewhere petting a dog, attempting to surf, hiking a volcano, or stuffing my face with bread and cheese.