With secluded beaches, wild and captivating hiking trails, and beautiful coastal views, Tomales Bay State Park is a Californian gem, a hiking lover's dream, and a natural wonder. The state park sits on Tomales Bay, a watery inlet formed by the San Andreas Fault that separates the Point Reyes Peninsula from the mainland.
Tomales Bay State Park covers the land on both sides of the bay, offering access to some incredible beaches and coastal walks, although most of the hikes lie on the west side. The beaches here have the luxury of being relatively sheltered from the winds, meaning calm waters, perfect for paddling.
In addition to coastal landscapes, thick forests and ferns cover the terrain, adding even more beauty to the already stunning landscape.
Tomales Bay State Park
---
If you're visiting Tomales Bay State Park, then you'll also be visiting Point Reyes! This state park is just a small slice of the Point Reyes National Seashore—An epic area of spectacular hikes, wildlife sightings, beaches, and more.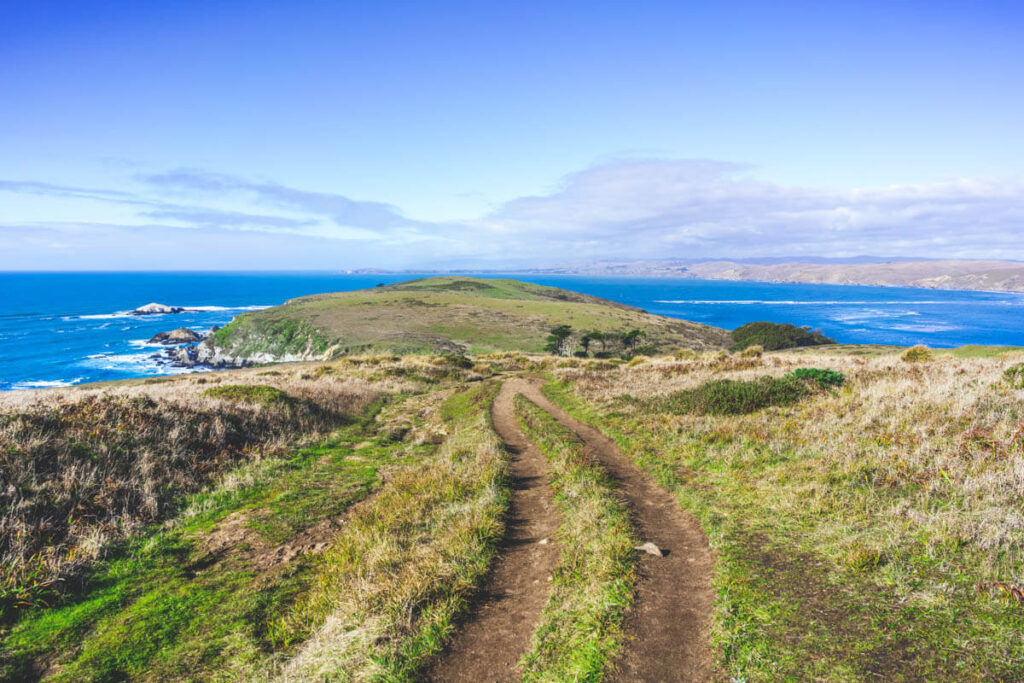 You might want to read our guides on the best beaches in Point Reyes and the best hikes in Point Reyes after reading this one to get better acquainted with the area. For now, we will just talk about all the best trails and beaches in Tomales Bay State Park.
Below, everything is ordered from Millerton Point in the east, then up the coast, and ending in the northern part of the park.
Millerton Point Trail
Length: 1.2 miles
Type of hike: Loop
Difficulty: Easy
Elevation Gain: 62 ft
The Millerton Point Trail is short and sweet, offering beautiful, elevated views over the bay. The trail is nice and flat, making it relatively accessible and the perfect way to get out into nature without tackling anything too strenuous.
The trail also gives you access down to some of the beaches of Millerton Point, so you can stroll a little closer to the water and feel the sand between your toes.
If you have half an hour to spare or need to stretch your legs and enjoy some coastal air, this could be the perfect hike in Tomales Bay State Park. The best thing about this one is there is a good chance you will have the beach and the trail to yourself.
Millerton Point Beach
Millerton Point Beach will not win any awards for the most stunning California beach, but it is a beautiful little beach to spend some time at Tomales Bay State Park. The waters here are protected from the strong currents, so paddling and swimming are popular activities.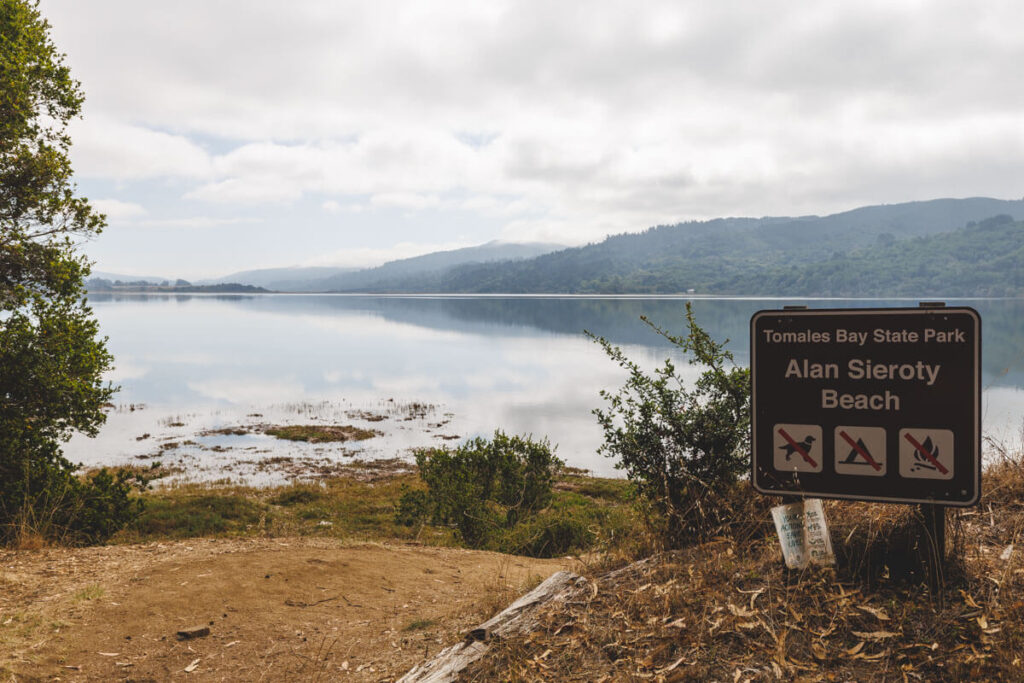 Many also use this area to launch a kayak and explore the Tomales Bay coastline. There are also a few amenities, such as picnic tables and restrooms, making it easy to spend the whole day here. It is a quiet and removed beach, ideal for escaping the crowds and surrounding yourself with nature.
This spot is also right off Highway 1 and is very accessible. In fact, the rest of the things to do in Tomales Bay State Park is about 20 minutes away from here on the peninsula!
Shell Beach
Start this "hike" at the trailhead and make your way all the way over to Shell Beach to enjoy one of the most beautiful beaches in Tomales Bay State Park via a shaded stroll.
Located on the southern edge of the park is Shell Beach. Although you can't park directly at this beach, it is only a short 0.4 miles from the parking lot, so it won't take long to reach it, although remember you will be heading uphill on the way back. It is a popular swimming spot with a sandy shoreline and calm waters.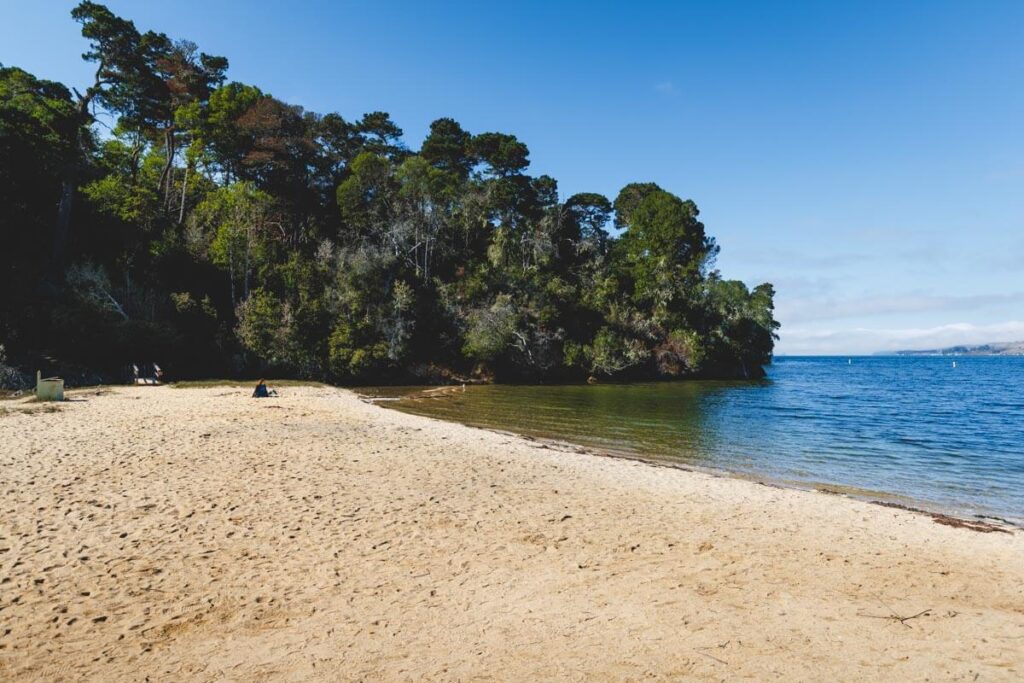 If you can't get enough of Tomales State Park and the Shell Beach trail has made you hungry for more, you can continue on the Jepson Trail to the popular Heart's Desire Beach, where you can use the facilities and have a spot for lunch.
Johnstone Trail
Length: 2.6 miles
Type of Trail: Loop
Difficulty: Moderate
Elevation Gain: 462 feet
The Johnstone Trail is a nice moderate loop that takes you to both Pebble Beach and Hearts Desire Beach, so you can enjoy two of the best beaches in the park during one scenic hike.
The hike down to the beaches will take you through cool, dense forest, providing plenty of shade on those hot summer days. This hike provides some stunning views out over Tomales Bay while still giving you a chance to hike through the coastal forests that California is known for.
Once you leave Pebble Beach, it is only about 0.5 miles to Heart's Desire Beach, with plenty of benches along the way where you can sit and take in your surroundings. Bathrooms and picnic tables can be found on the beach, so bring your lunch and make a day of it. Just be aware, no matter which way round you take the loop, you are going to be downhill at the start and uphill to finish, so make sure you save some energy.
Heart's Desire Beach (Tomales Bay State Park's Best Beach)
Heart's Desire Beach is one of the most popular beaches in Point Reyes and definitely the best beach in Tomales Bay State Park due to its easy access. You can drive right up to the beach, making it ideal if you are traveling as a family and have a lot of general 'stuff' or just can't be bothered with a hike that day.
Its accessibility is not the only reason it is popular. There are also handy amenities like restrooms, picnic areas, and charcoal grills to make a day of it.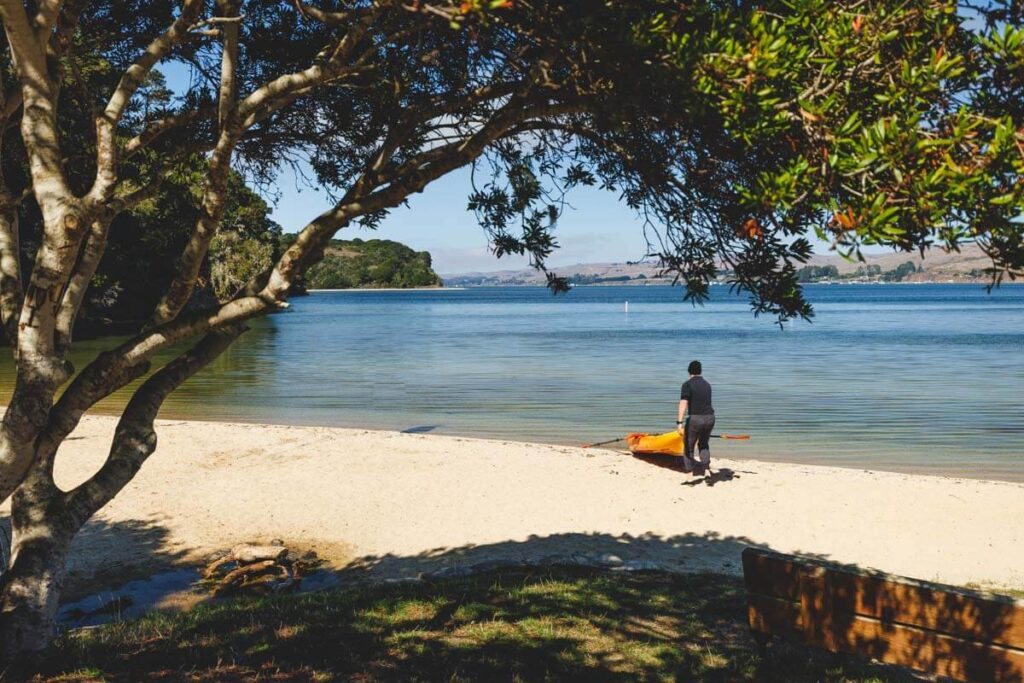 The cove is lovely and sheltered, and the shallow waters are great for a paddle if you don't mind the cold water. It is one of the only stretches of water on this section of the coast that is safe and protected. Although it can get busy on weekends, there is always room for you to find your patch of sand and enjoy a day beach bumming and enjoying the sun.
Indian Beach Nature Trail
Length: 1.7 miles
Type of hike: Loop
Difficulty: Easy
Elevation Gain: 295 feet
The Indian Beach Nature Trail provides the perfect opportunity to get your history on while still enjoying the beautiful nature of Tomales Bay State Park. As a relatively flat, short trail, it won't take much effort either. Find the start of this trail near the Heart's Desire parking area.
As you begin to walk along the clearly marked path, you can break up the walk by stopping to read the informative signs that will tell you all about those who lived on these lands for 3500 years. The lives of the Miwok Indian Tribes are fascinating, and the trail gives you a brief insight into how the land provided for them using the native plants and wildlife.
The trail will take you down to Indian Beach, where you will find replicas of wooded dwellings, named kotchas, where the Miwok tribes would have lived. The replicas make it much easier to imagine those that lived here. You can turn back at this point or continue to make the trail a loop via the Indian Beach service road.
Indian Beach
Indian Beach lies north of the park and can be reached via a short hike from Heart's Desire Beach.
The first thing you are likely to notice when you reach the beach is the two reconstructed Miwok shelters, which form part of the nature trail where you can learn more about the Coastal Miwok Native Americans that once inhabited the area. A boardwalk also takes you from the wetlands behind the beach.
Tips For Your Visit to Tomales Bay State Park
What Is the Best Time of Year to Go to Tomales Bay State Park?
Spring (March to May): Springtime brings beautiful wildflowers and vibrant green landscapes. The weather is generally mild, and it's a great time for hiking and exploring the area.
Summer (June to August): If you're a fan of sunny skies and warmer temperatures, summer is your season! It's the perfect time for water activities like kayaking, paddleboarding, and swimming. Just be aware that it can get a bit crowded during weekends, so plan accordingly.
Fall (September to November): Ah, fall in Tomales Bay is simply breathtaking! The surrounding hills and forests transform into a riot of autumn colors. It's a calmer time to visit, and you can enjoy peaceful walks, birdwatching, and even oyster harvesting.
Winter (December to February): Winter is the rainy season in Tomales Bay, but don't let that discourage you! The misty atmosphere adds a magical touch to the landscape, and it's a quieter time to visit.
Is Tomales Bay Safe to Swim?
Water Conditions: The water in Tomales Bay can be cold, especially during the spring and early summer. It's always a good idea to check the current water temperature and weather conditions before diving in. The bay can also experience strong tidal currents, so be mindful of any posted warnings or advisories.
Know Your Swimming Abilities: As with any body of water, it's crucial to be aware of your own swimming abilities and limitations. If you're not a confident swimmer, it's advisable to stay in shallower areas or wear a life jacket for added safety.
Be Mindful of Boating Activity: Tomales Bay is a popular spot for boating, kayaking, and paddleboarding. Keep an eye out for any nearby watercraft, and be cautious when swimming in areas with heavy boat traffic.
Check for Beach Closures: Occasionally, there may be temporary closures or advisories for certain areas of Tomales Bay due to water quality concerns or other factors. It's a good idea to check with the park service for any updates or closures before planning your swim.
Nearby Tomales Bay State Park
You don't need to go too far to find more great things to do in the area.
Remember, Tomales Bay State Park is in a section of Point Reyes which can take about a week to really see! So don't skip over the best beaches in Point Reyes and the best hikes in Point Reyes.
But once you're checking out this area, you might want to head to…
Santa Rosa
Santa Rosa is a great place to base yourself and enjoy this area of California or to spend the day if you need your city hit. People often refer to the town as the gateway to Sonoma Country, and although this is true, there is so much to enjoy in the city itself, some of which are a little weird and wacky, but this adds to its unique charm.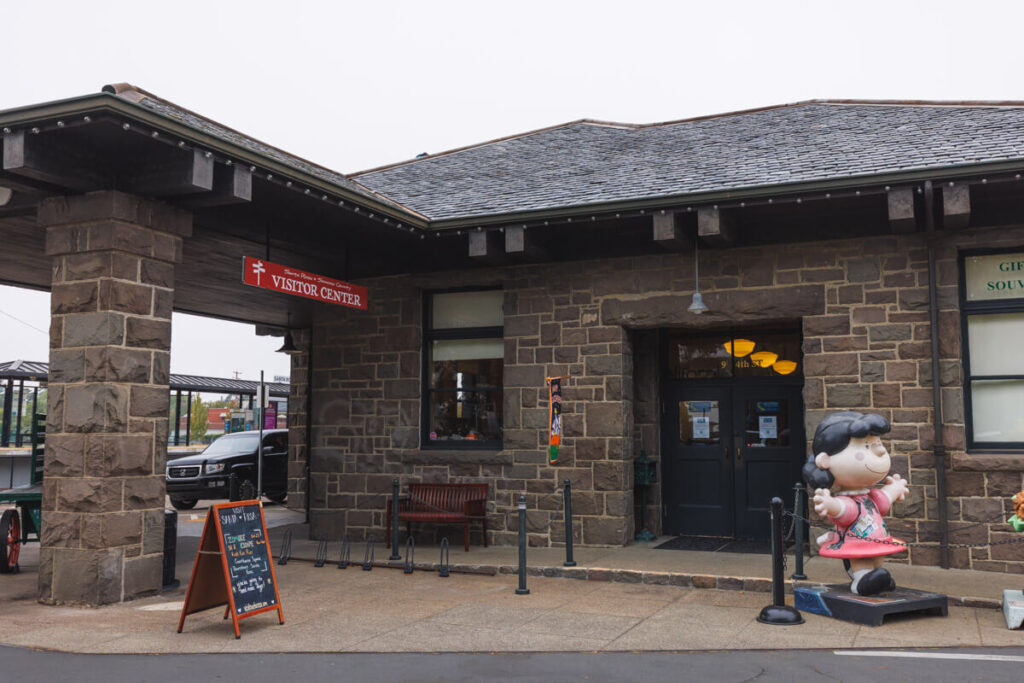 It is home to the Charles Schultz Museum, dedicated to the comic strip artist, and you can find over 70 Peanuts statues scattered around the town. The Luther Burbank Home and Gardens is another popular attraction and is a great day out with a meal at one of the many delicious eateries, followed by a drink in a local brew pub. Don't leave without spending time at the Railroad Square Historic District, one of the town's most picturesque and vibrant parts.
Sonoma Coast State Park
Enjoy stretches of long sandy beaches, dramatic rock formations, natural arches, and secluded coves that you might be lucky enough to have all to yourself at Sonoma Coast State Park. Running for 17 miles from Bodega Bay to just past Jenna, the coastal views are so stunning you won't want to move on and explore the next section. Rest assured, it will likely be even more impressive than the spot you have just left.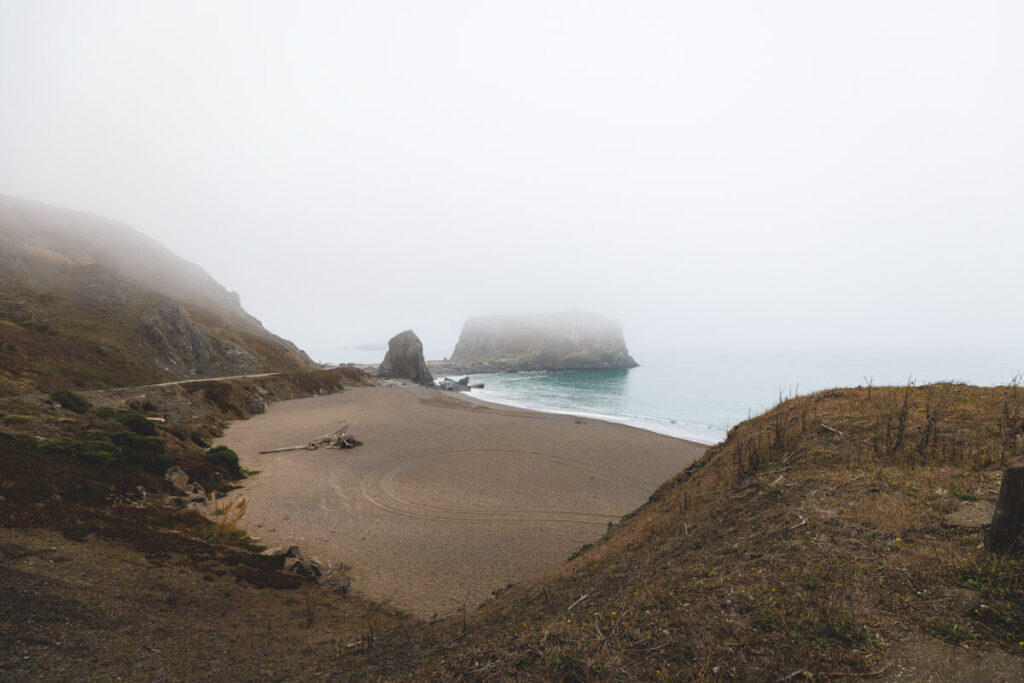 This incredible stretch of Californian coastline offers plenty for visitors to enjoy, including hikes up to Bodega Head for a breathtaking view and whale-watching opportunities or days lazing on one of the many beaches, whether that's just to relax, beach comb, picnic, or admire the rock formations, such as those at Arched Rock Beach. The number of beaches and trails available can be a bit overwhelming for just a short visit, so pick a few and make sure you come back again to enjoy some more.
Muir Woods National Monument
A day spent hiking in Muir Woods is likely to be one you remember for the rest of your life. This national monument is home to some of California's most incredible redwood trees. One of the best things about it is its small size; with just 6 miles of hiking trails within the park, you can easily cover the whole area in a day and enjoy most of its sights.
The twisting paths will take you deep through the undergrowth, allowing you to get up close and personal with these incredible trees. Even if you visit on a particularly foggy day, the misty fingers reaching through the leaves help to add to the sense of magic. The oldest tree in the park is about 1200 years old, so why not see if you can find it?
The most trodden trail is the main trail from the Visitor Center. The trail takes you alongside the creek, with a few bridges to help you to the other side; it's great to do if you only have a few hours.
Mount Tamalpais State Park
Next door to Muir Woods is the less visited Mount Tamalpais. This park is huge compared to its tiny neighbor, with plenty of hiking, camping, nature watching, and coastal viewing opportunities.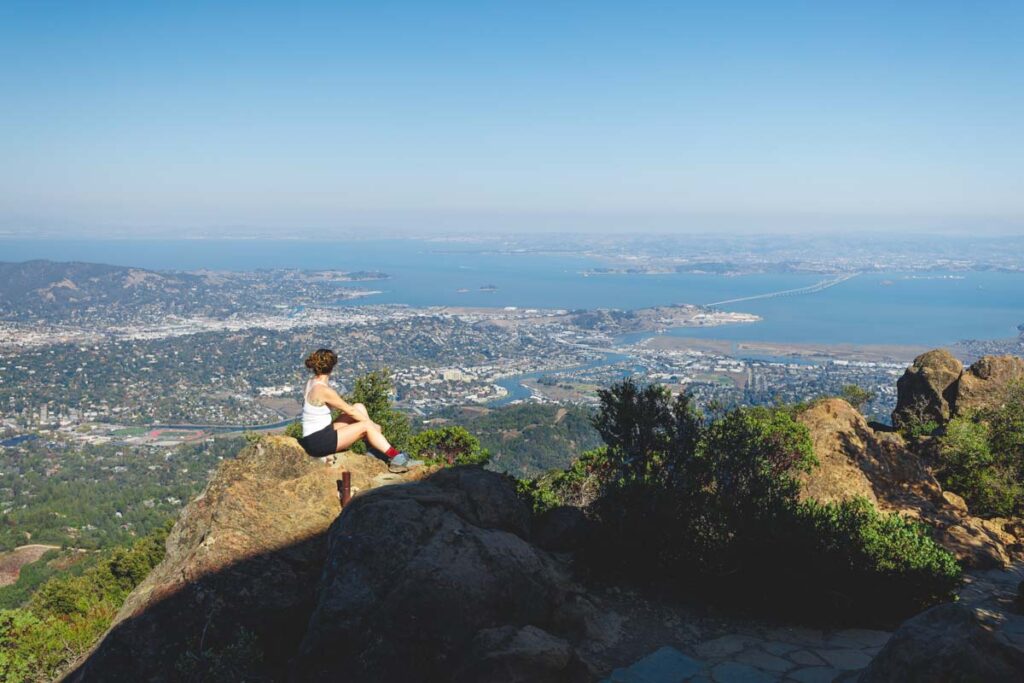 Mount Tamalpais is the star of the show, rising majestically over the landscape, with over 50 miles of trails crisscrossing the landscape. The landscape is vast and varied, offering something for everyone, from grass-covered hills to thick redwood forests and walks with impressive views over craggy cliffs and the Pacific Ocean.
Beaches, including Red Rocks and Steep Ravine, offer an alternative to other Californian beaches, plus there is a campground in the park if you want to spend a little longer exploring this wild landscape.
I've been perpetually traveling and living around the world for years but it's hard to beat California and the PNW. After years of road-tripping the area, I guess you can say I know it pretty well! When I'm not writing guides for you, you can catch me somewhere petting a dog, attempting to surf, hiking a volcano, or stuffing my face with bread and cheese.