Stretching for 17 miles along one of California's most epic coastlines, you'll find Sonoma Coast State Park. The park is full of scenic outlooks, hikes, beaches, wetlands, redwood forests, rocky cliffs, marshes, grasslands, and pretty much any coastal habitat you can imagine.
You could spend days and days in the park and still not see all it has to offer. There are so many epic hikes to choose from, but some of the best include the Kortum Trail and the Bogoda Head Trial. You won't be disappointed with the views on any of these!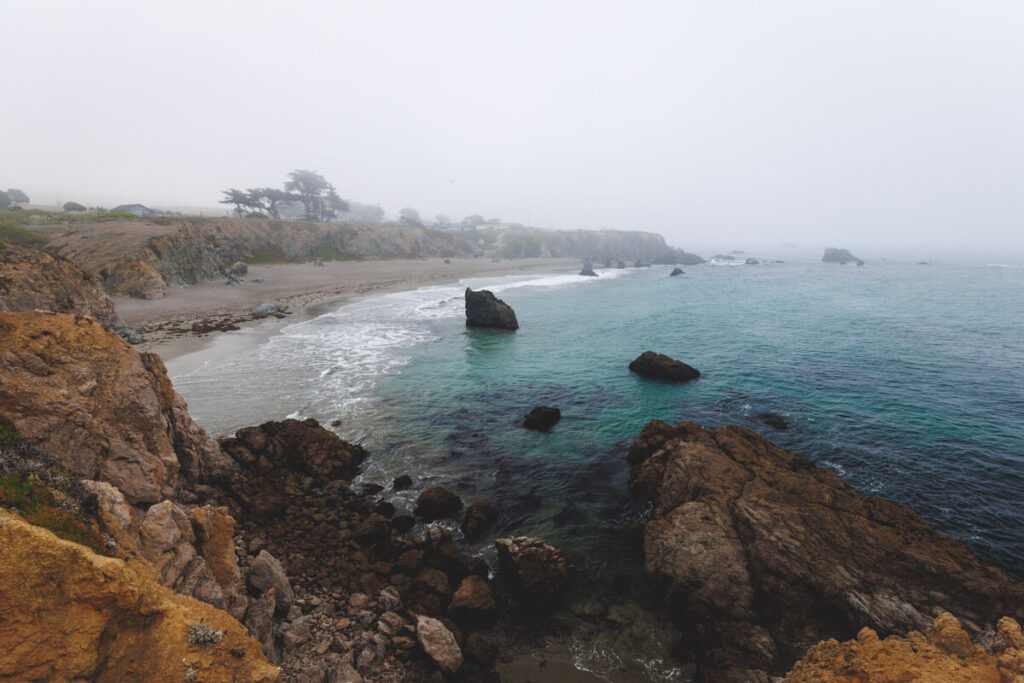 Wildlife is abundant, with sea lions being an almost constant companion on the beaches and in the water.
It is wild and rugged, yet one of the most beautiful places in the state, an extraordinary meeting of land and sea that is well worth exploring.
St. Lucia may be known for its idyllic, crescent-shaped beaches and postcard-perfect views, but adventurers will find plenty of things to do in St. Lucia beyond going to the beach.
Of course, that's not to say you should miss out on these scenic stretches of sand, and there are tons of those to choose from, too!
Whether you're visiting the island for adventure or supreme relaxation, your options of things to do in St. Lucia are endless. If you need some inspiration or some help whittling down your list of activities, continue reading for the ultimate guide to St. Lucia.
Sonoma Coast State Park
---
SUP or Paddle on The Russian River
The Lower Russian River is a popular spot for paddlers of all abilities. The trail starts at Duncans Mills and takes you to Jenna's by the Sea. Although incredibly scenic and a wonderful place to SUP and paddle, you can combine the experience with a bit of nature watching.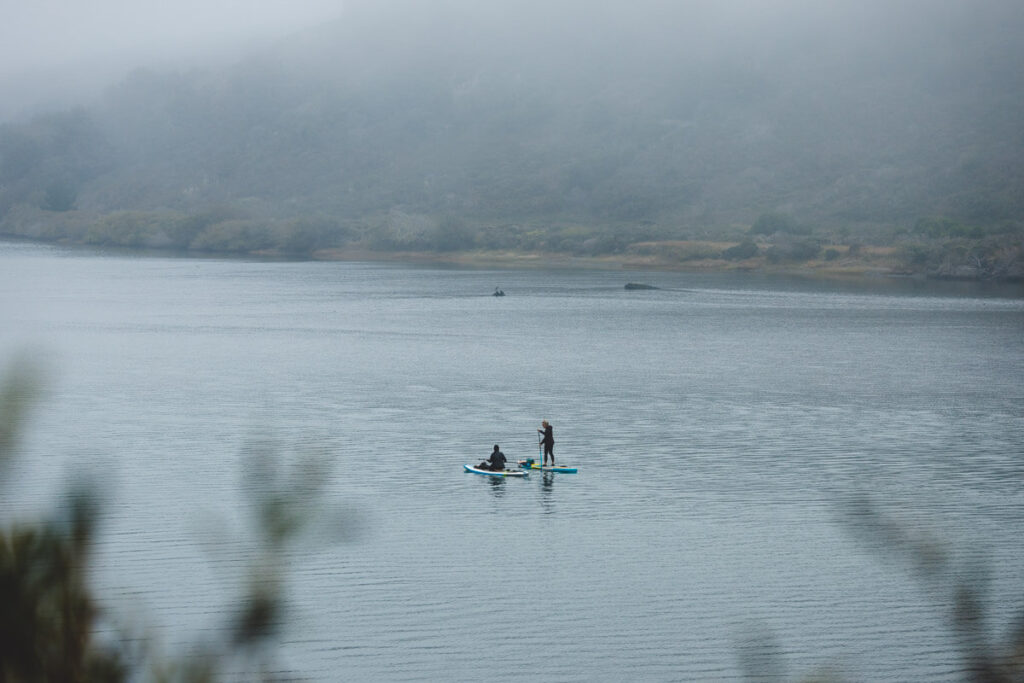 This part of the river is teaming with wildlife, from American River Otters and Harbor Seals in the water to the Osprey and Great Blue Herons that take to the skies. As you float along, the river gets deeper and wider, opening up as it gets closer to the ocean.
Although relatively flat, be prepared for a few wobbles due to some teeny, tiny rapids. You'll pass broad, rolling hills and even the occasion vineyard, park, or beach. It couldn't get more idyllic if it tried.
The easiest way to get back is to arrange for a cab to take one of your party back to where you parked your car to come and collect you.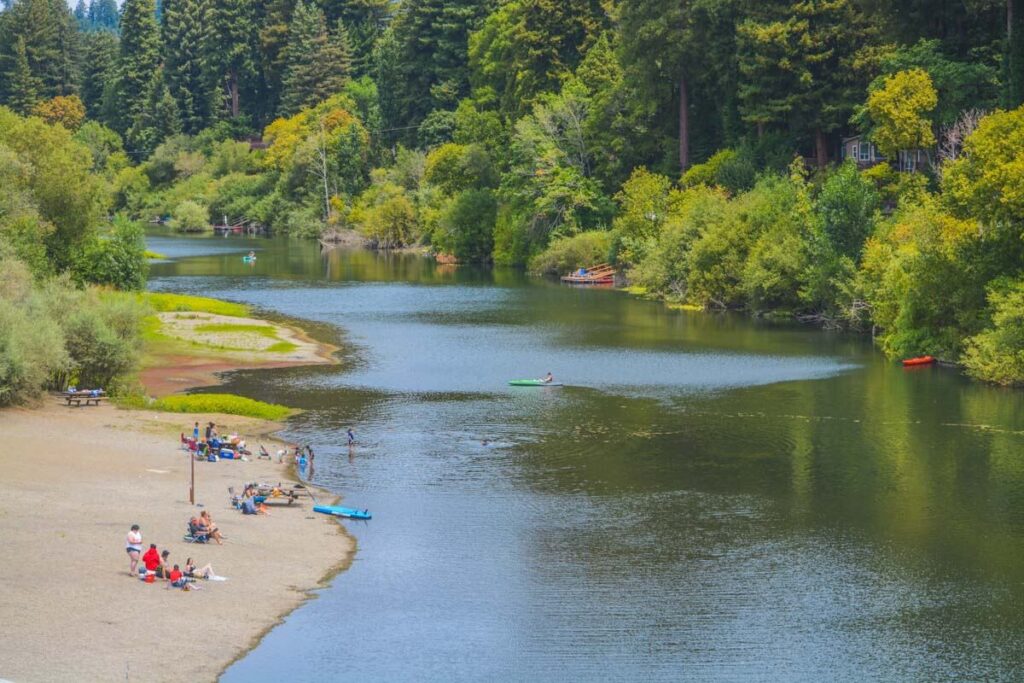 In the summer, you can expect the river to be full of people spending a leisurely day on floats or small paddle crafts, playing music, and catching some rays. It makes for a pretty incredible day in Sonoma Coast State Park.
​Jenner Beach and Sealions
It's not uncommon for the air around Jenner Beach to be filled with the cries of hundreds of harbor seals and, depending on the time of year, their babies as well! The spit that builds up during the summer makes the perfect rookery, and the seals flock here in great numbers to give birth and rear their young.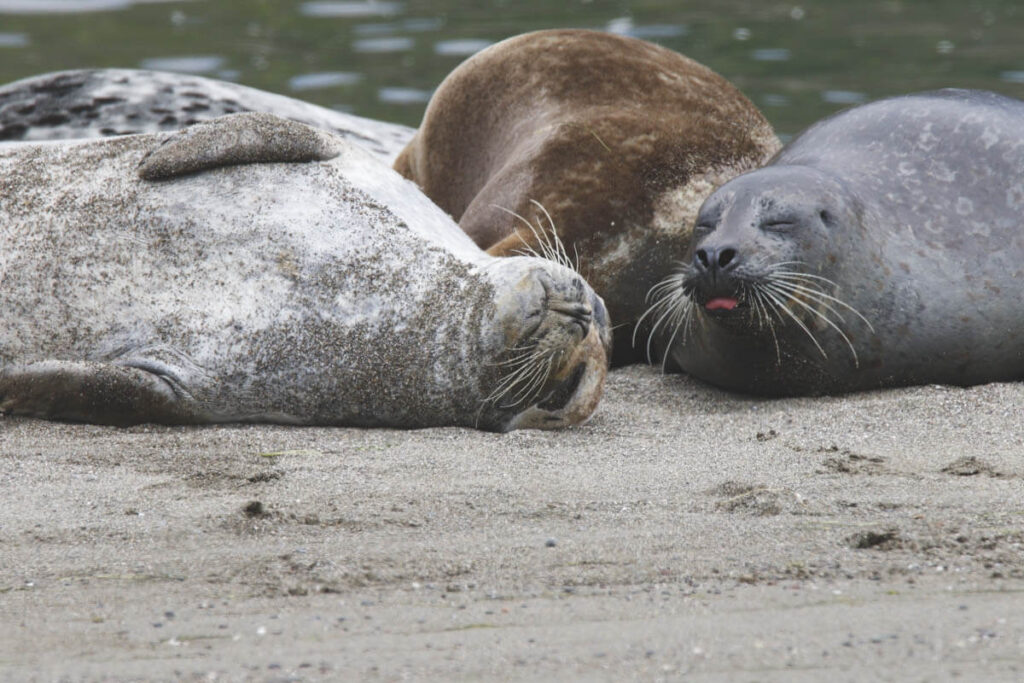 It's an incredible sight, and the sound they make will assure you that you are in the right place long before you see them. The cute, blobby youngsters tend to draw a crowd, especially when they are more active than their sunbathing parents. Be sure to keep your distance, though.
Although not the nicest beach in Sonoma Coast State Park, Jenner Beach is a lovely spot for a walk along the sand, with driftwood dotting the shore and sea stacks just off the coast adding to the interesting landscape.
​Goat Rock and Goat Rock Beach
The landscape of towering sea stacks and marine terraces makes Goat Rock Beach a Californian favorite when it comes to dramatic beaches. It sits at the mouth of the Russian River and is a haven for a whole zoo's worth of wildlife.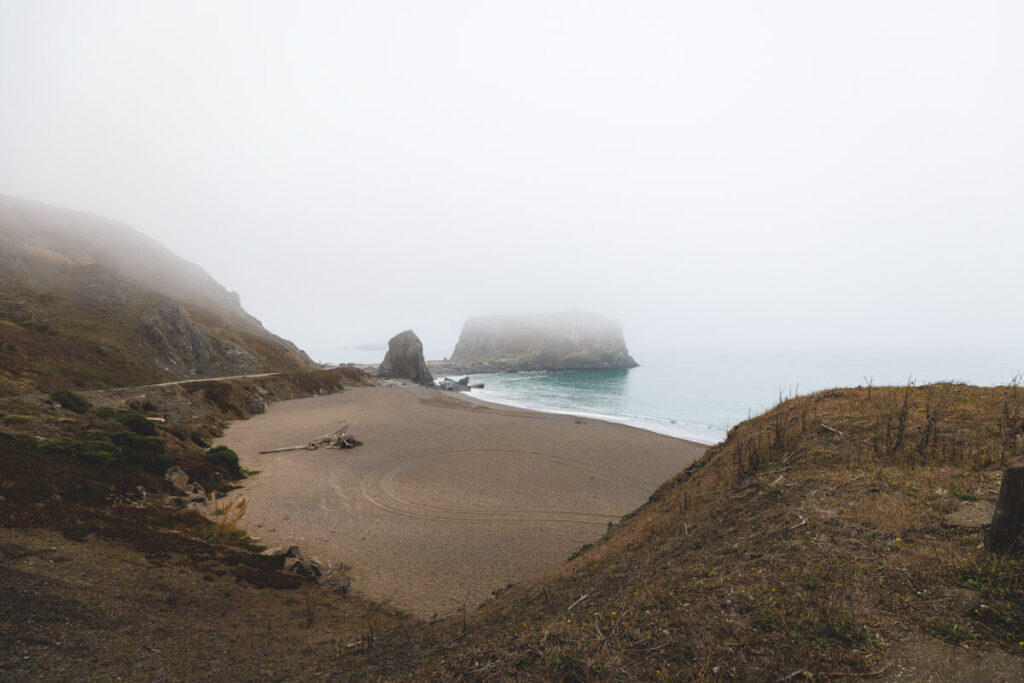 Don't expect to be sharing the beach just with other beach bums, oh no, you may find yourself perched next to a sea lion or sea otter (we are joking, you should definitely stay back), with gulls making themselves at home around your picnic rug.
The beach is beautifully scenic and sandy, and picnic tables make for a lovely lunch spot. Restrooms are also available, making spending the whole day here easy, which many people do!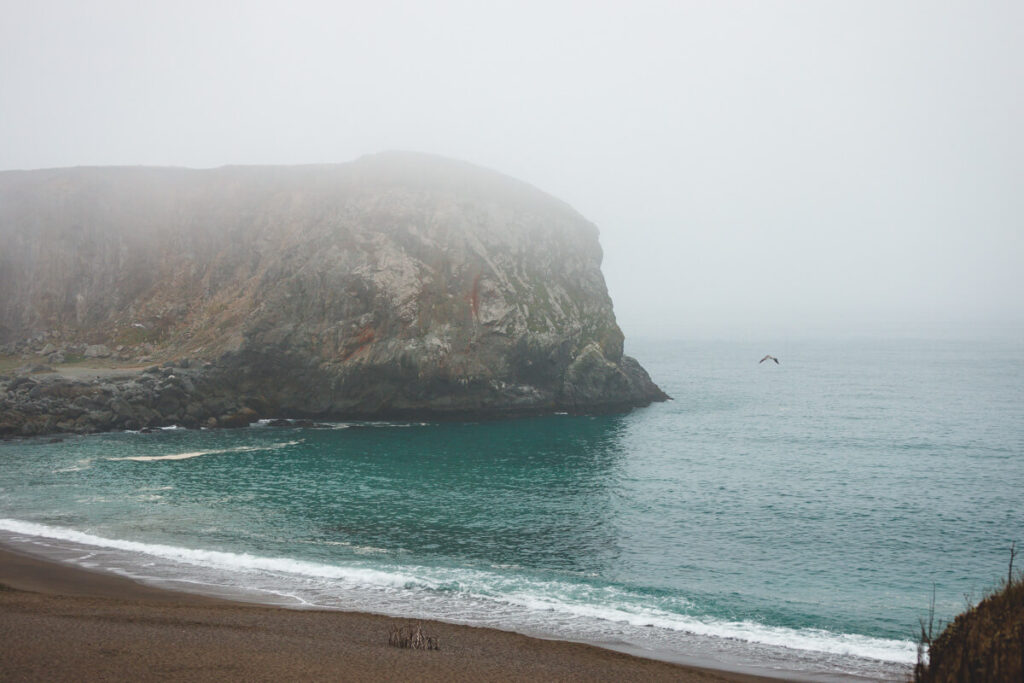 Goat Rock protrudes into the Pacific, sitting at the south end of the vast expanse of sand. The rock is barely attached to the mainland, but it is so you can walk up to it. The great, flat expanse of rock is said to have got its name from the goat herds that grazed here many years ago.
Hikes in Sonoma Coast State Park
Here are some of the most worth it hikes in the area!
Explore the North Jenner Headlands
Length: 0.7 miles
Type of Trail: Out & Back
Difficulty: Easy
Elevation Gain: 92 feet
Any hikes in the Jenner Headlands Preserve will be good, but this one is particularly showstopping. Standing high on a rolling hill, towering above the crashing waves of the Pacific Ocean below. It is a short and sweet hike and will just give you a little teaser of what the rest of the preserve offers.
The preserve is home to some incredible endangered species, such as the peregrine falcon and the red tree vole, and although it is unlikely, you may just be lucky enough to spot one on your hike. Despite such a small hike, you are bound to feel the euphoria of being on top of the world. Once you've completed this hike, there is no doubt you will be coming back for more hikes in Sonoma Coast State Park.
Red Hill via Pomo Canyon Trail
Length: 5 miles
Type of Trail: Loop
Difficulty: Moderate
Elevation Gain: 1030 feet
As with most higher elevation hikes, you would like to think the views will be pretty good to make the effort of the climb worth it. From the hill's peak, you will be treated to 360-degree views of the landscape, including the Russian River Mouth, Jenner, the ocean, and Pomo Canyon. Expect a 1000 elevation gain along the way, which has helped it obtain its moderate status.
Start the hike at the Shall Beach parking lot, although there are options to park at the side of the road if this is full. The best way to tackle the loop is to do the Promo Canyon section first, which means going clockwise, so you can really take in the panoramic vista of the river and ocean as you make your way back down Red Hill at the end of the hike.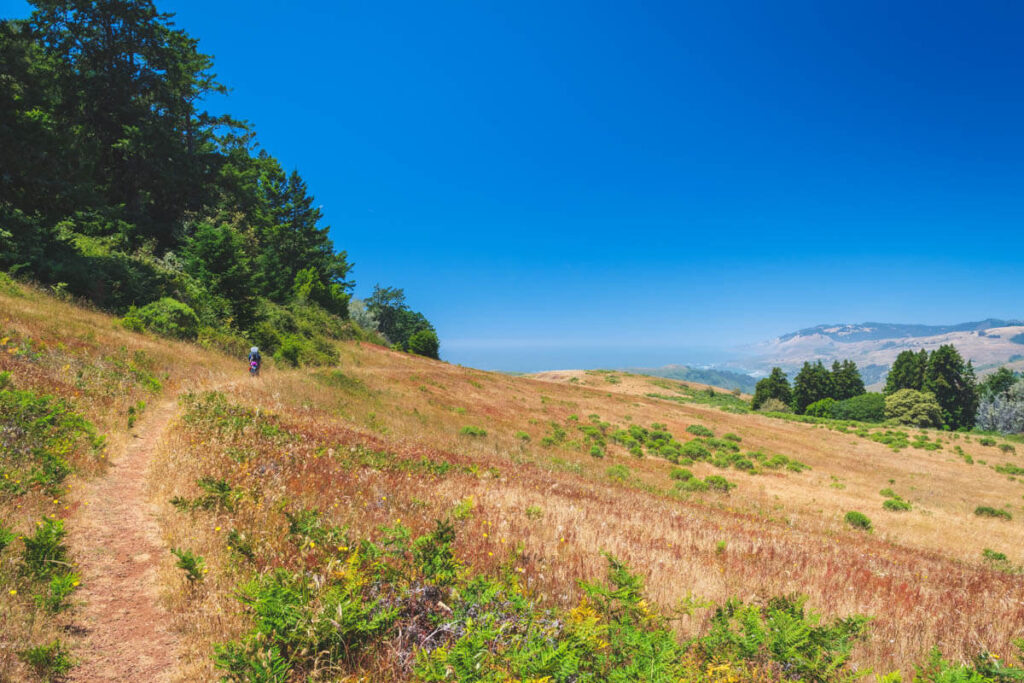 The trail is interesting before you even start, as it follows the ancient trading route of the Pomo and Miwok people. You'll head through lush forests, dense redwood groves, and more open grasslands that allow you a sneak peek of the Lower Russian River and Willow Creek below you.
When you reach the red hill section of the hike, you will wind around the hillside venturing through a grove of redwoods before you reach the peak. If you time it right, the wildflowers in Sonoma Coast State Park may be out in full force, creating a stunning wash of color.
Kortum Trail
Length: 9.3 miles
Type of Trail: Out & Back
Difficulty: Easy
Elevation Gain: 912 feet
The Kortum Trail is one of the most well-known trails in Sonoma Coast State Park. It takes you right along the coast, with some impressive views. Although very long, the trail is considered easy because a lot of it is made up of a double wood walkway, so you won't have to scramble over rocks or climb up leg-burning hills.
The trail makes this stunning coastal bluff accessible, starting at Blind Beach near Goat Rock and stretching to Wright's Beach. Along the way, you will encounter beautiful wildflowers, uncountable sea stacks, rugged boulders, and views that will take your breath away.
If you don't fancy tackling the whole hike in go, it is possible to shorten the trail into smaller sections depending on what part you want to see more of. A LOT of people use Shell Beach as their turnaround point, regardless of the direction they are coming from.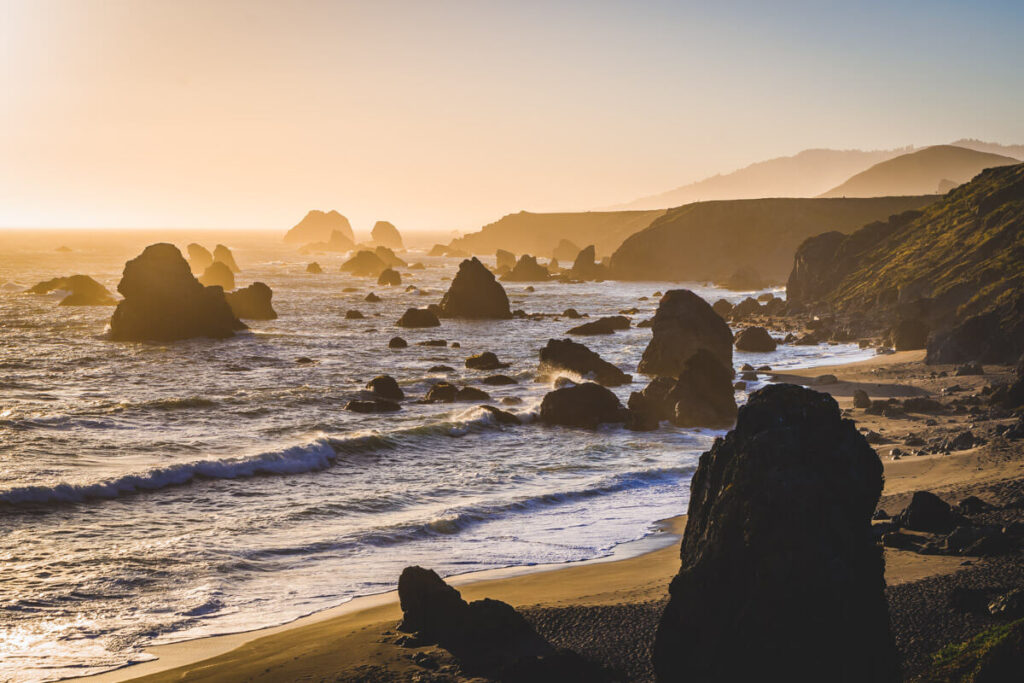 Arguably, the most scenic part of the trail can be found in the northern section, providing unbeatable views of Goat Rock and a few opportunities to access the soft sands below the bluffs.
Sonoma Coast State Beach Bodega Head Trail
Length: 1.7 miles
Type of Trail: Loop
Difficulty: Easy
Elevation Gain: 187 feet
Just south of the Bodega Dunes lies Bodega Head, a 4-mile-long peninsula featuring incredible cliff views, hidden beaches, and popular gray whale watching spots. On this hike, you got it, you will be hiking around the peninsula, offering a chance to take in all it has to offer.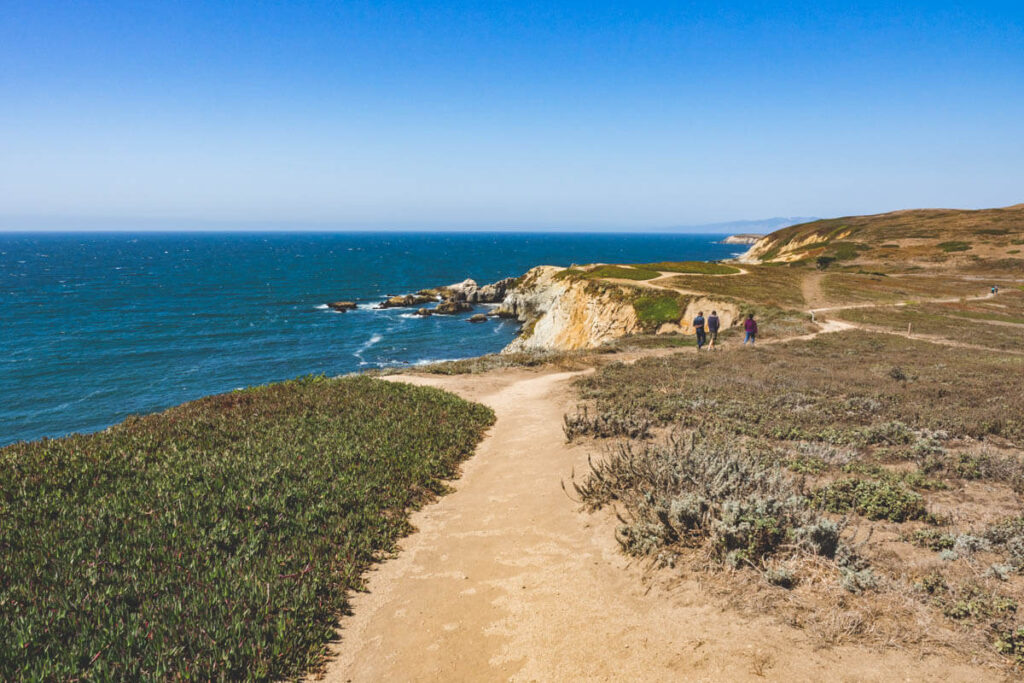 There are several picnic tables along the route, so don't forget to take a snack and a coffee, offering further chances to take in those hard-to-beat ocean views. If you can wait until the end of the hike, you could treat yourself to a delicious delicacy from the famous Spud Point Crab Company, rumored to offer the best chowder and crab sandwiches!
In addition to natural wonders, why not stop at Stud Point Marina to see the fishing and pleasure boats bobbing merrily on the water, and even book a whale-watching trip if you have the time?
Beaches in Sonoma Coast State Park
Just looking to beach bum and kick sand? We got you!
​Portuguese Beach
If you are looking for one of the largest sandy beaches in Sonoma Coast State Park, Portuguese Beach has you covered. The beach stretches its sandy fingers from Bodega Bay to the Russian River, with a main car park and a pull-out parking lot for easy access.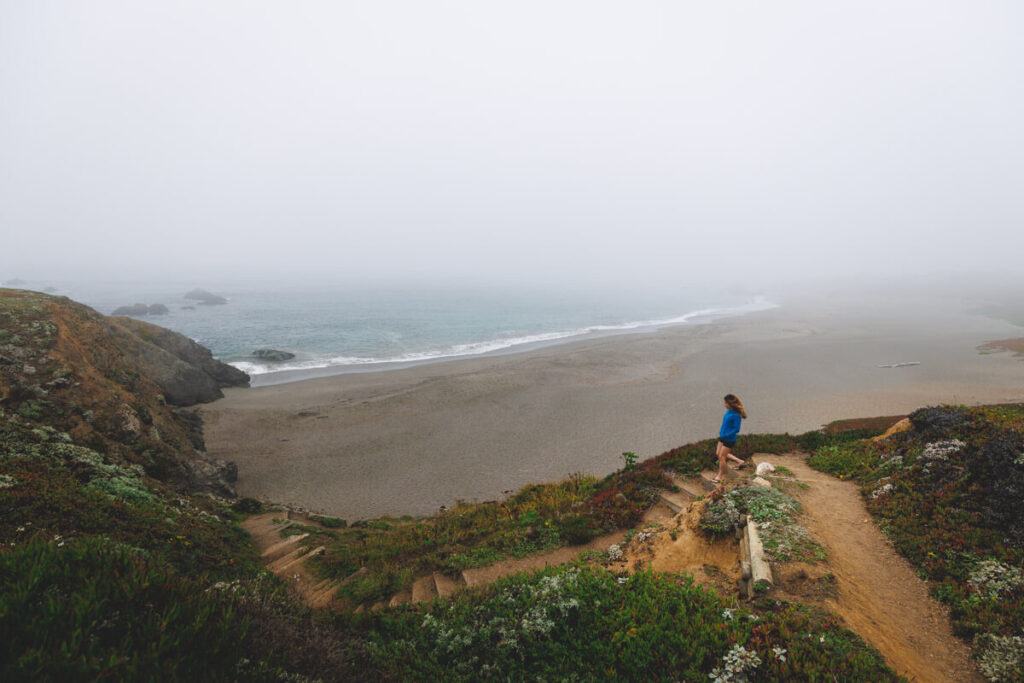 Although it is unsafe to swim at Portuguese Beach (seriously, don't do it), it remains a popular spot for walks along the sand and flying a kite, plus, it is an epic place to watch the waves crashing against rocks. As long as dogs stay on a leash, they can join their owners on the sand.
​Schoolhouse Beach
Wild and windswept, Schoolhouse Beach is the classic California coastal beach and is definitely more than a little on the wild side.
The beach is popular for both rock and surf fishing, as well as your other traditional beachy activities. One of the most significant differences is that tiny pebbles make up the areas instead of sand.
​Salmon Creek State Beach
Stretching for almost 2 miles, Salmon Creek State Beach is one of the best beaches in Sonoma Coast State Park. It sits at the mouth of Salmon Creek, forming a beautiful blue lagoon. It is about as close to a beautiful sandy beach as you will get in the area, perfect for picnicking and walks on the shore.
It is also a surfing hotspot, with people coming from all over the state hoping to catch a perfect wave. The lagoon behind the beach is an incredible spot for birdwatching, so bring your binoculars if you want to glimpse some feathery friends.
There is a huge parking lot available, which is just as well because it is a hugely popular beach, and even this can get full in the summer months, with people forced to use the pull-offs at the side of the road.
Camping at Sonoma Coast State Park
You'll need more than one day to experience it all, so why not stay a night or two? Here's where to camp…
Bodega Dunes Camp
Bodega Dunes Camp is a wonderful place to stay for easy access to Sonoma Coast. It is known for its peaceful atmosphere, with the waves crashing against the rocks and the soundscape, you will fall asleep at night. Although you are only a short walk from the ocean, the fact that cypress trees surround the sites gives you the sense that you are staying in a sheltered forest.
It is quite a big campground with 99 sites but has achieved that coveted campground dream of having some great facilities while never feeling noisy or crowded. There are hot showers, flush toilets, and a sanitation dump station, although there are no hookups.
Willow Creek Camp
Willow Creek is a first come, first served campground and is much smaller than Bogoda Dunes, with only 11 campsites. These sites are primitive and offer a different type of camping experience which leaves you feeling immersed in the nature that surrounds you.
Although basic, the sites do have fire rings and picnic tables, so you can cook up a tasty meal, and pit toilets nearby. With shaded sites and a nearby beach, the rustic beauty makes it a popular place to set up for the night in Sonoma Coast State Park.
Wright's Beach
Situated at the edge of a beach is Wright's Beach Campground, just off Highway 1, and will have you in the center of Sonoma Coast State Park action from the moment you wake up.
The ocean views from the campsites are the biggest draw here, and the Kortum Trail means access to other beaches in the park is easy, almost right from the campsite. There are 27 campsites available, but sites 1-10 are the ones you really want, as they are the premium sites that directly face the ocean and are worth splashing out for.
What's Near Sonoma Coast State Park?
You don't have to go too far to see some more of the best things to do in the area!
Salt Point State Park
Twenty miles of hiking trails cover Salt Point State Park and trust us, you will want to walk all 20 of them. Sitting snuggled up against the coast, the park has incredible Pacific Ocean views that can be found on rocky promontories. But that's not all, the landscape is diverse and varied, and you could find yourself on forest covered hill, amid a pygmy forest, or looking up at the cliffs from a sandy cove.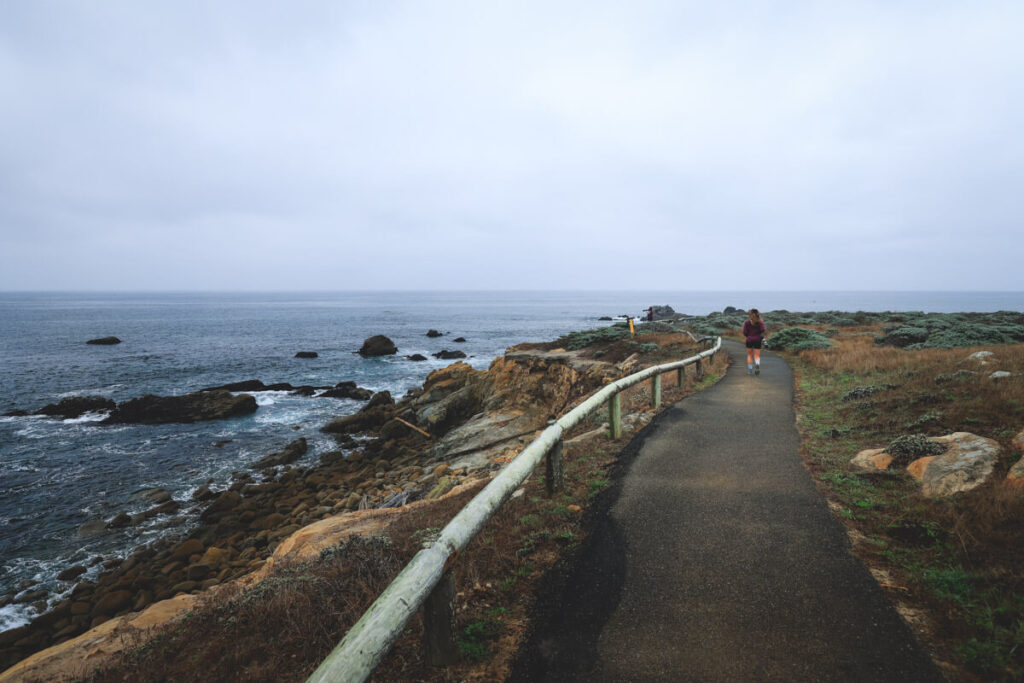 It is the sort of park where every time you visit, you discover something new. There is even an underwater park where keen scuba divers can check out what lies beneath the pounding waves. There is plenty to do here, whether you fancy having a picnic and taking in the views, horse riding, or camping, there is something for everyone.
Point Reyes
Put Point Reyes National Seashore on your Californian bucket list if you love the great outdoors, incredible hikes, and sea air! The area is made up of a large pickaxe-shaped peninsula that pushes its way out into the ocean, resulting in beaches, incredible coastlines, and breathtaking landscapes.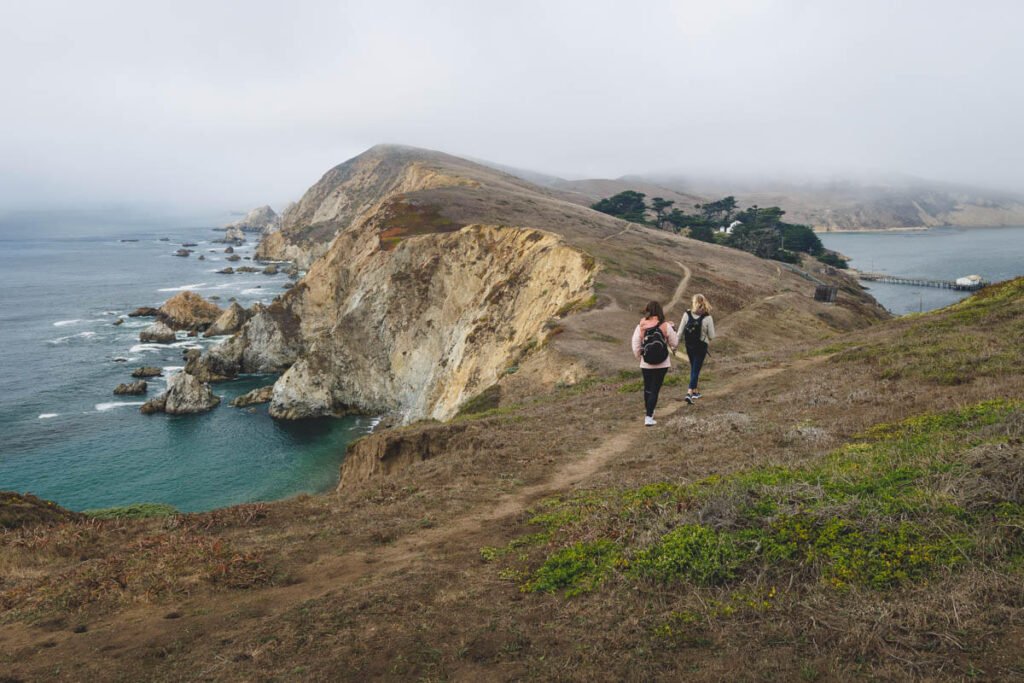 Point Reyes Lighthouse steals the show regarding photo opportunities, while the expanse of 10-Mile Beach also fights for the top spot. Hiking trails, such as Tomales Point Trail, are abundant and varied, with incredible views at every step.
Make sure to check out our guides:
Santa Rosa
Santa Rosa could be described as the epicenter of the California wine country, and sampling wine is undoubtedly one of the many activities that can be enjoyed in this vibrant city. The historic district is the most charming area of the town and is well worth checking out. There are many places to find something tasty to eat and drink here, even if wine is not your thing.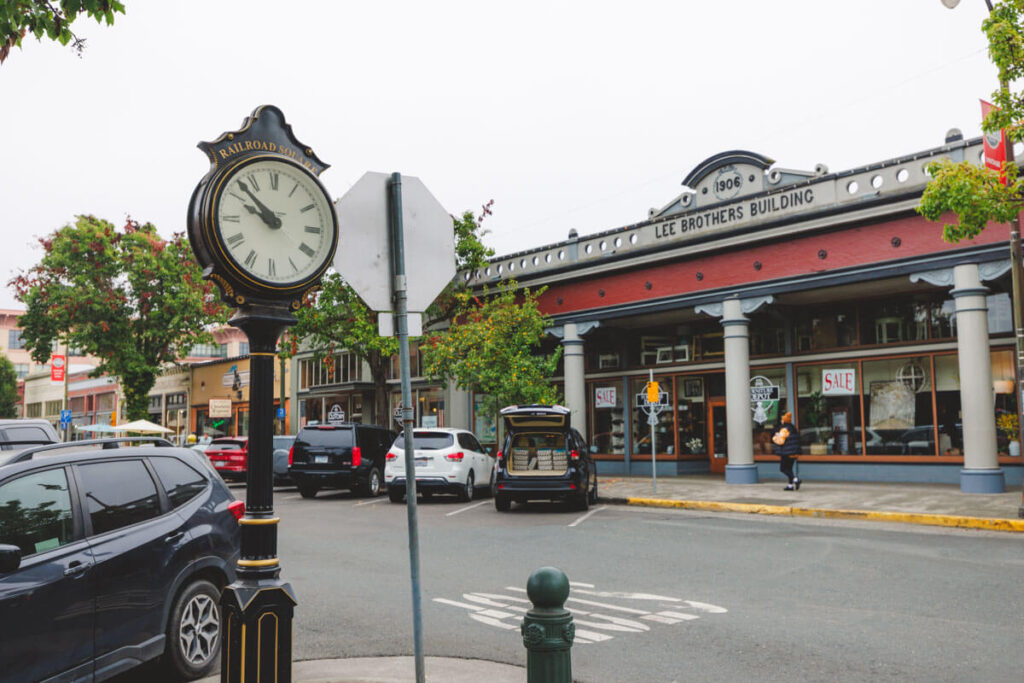 You could spend hours popping into the eclectic shops or browsing the art in the art galleries. Be sure to leave some time to check out the museum, such as the Museum of Sonoma County, to learn more about the area's past, or the Charles M. Schulz Museum and Research Center, dedicated to the creator of the 'Peanuts' cartoon. Speaking of which, you will likely spot many statues of this character around town!
We hope this guide helped you plan your trip to Sonoma Coast State Park!
I've been perpetually traveling and living around the world for years but it's hard to beat California and the PNW. After years of road-tripping the area, I guess you can say I know it pretty well! When I'm not writing guides for you, you can catch me somewhere petting a dog, attempting to surf, hiking a volcano, or stuffing my face with bread and cheese.