Aside from being one of California's cutest towns, there are also so many cool things to do in Mount Shasta! Cute and fun? I think we're in love!
Mount Shasta is the name of the town, but it's also the name of the mammoth mountain that dominates the horizon. Here you'll find wonderful waterfalls, legendary trails, meadows to meander, and even a freakin' lava tube cave to discover!
We absolutely love this town in northern California and can pretty much guarantee you will too, after reading this article.
Things To Do in Mount Shasta
---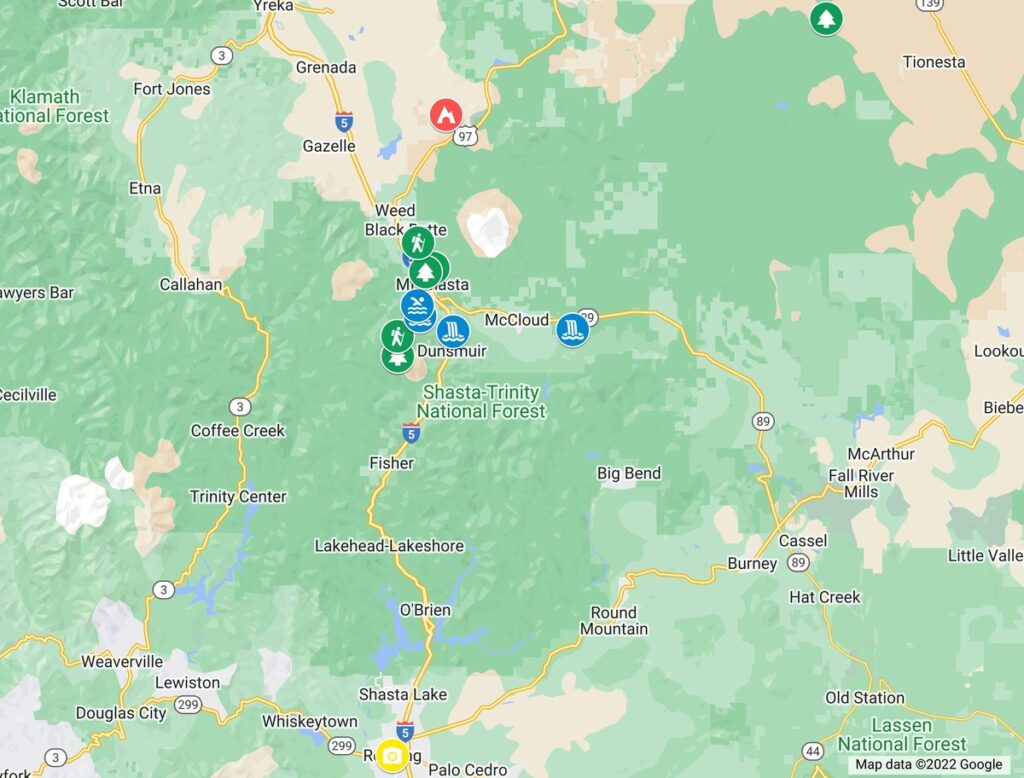 1. Pluto's Cave
Pluto's Cave... even the name sounds mysterious, and it's calling for you to come and explore. It may be a little off the beaten path, but it is worth taking the road less traveled for this one as you make your way to the outskirts of Mount Shasta and venture inside a partially collapsed lava cave.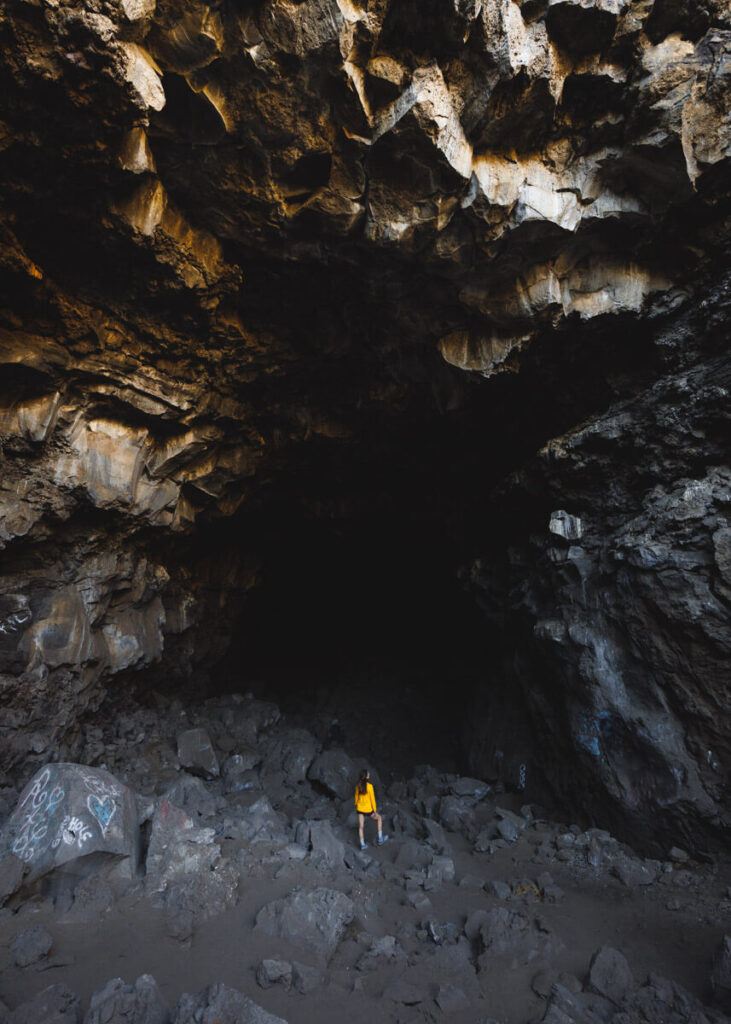 Telling your mates that you have been inside a 190,000-year-old cave is something to brag about. The tube was formed when Mount Shasta erupted, which should encourage you to add it to your list of things to do in Mount Shasta.
You can hike around 2 miles into the cave, and you may be surprised at how vast it is, so be sure to bring the proper footwear and some form of lighting.
2. Black Butte Trail
Distance: 6.1 miles
Type of Trail: Out & Back
Difficulty: Hard
Elevation Gain: 1,991 ft
It may be quite a challenging climb, but the Black Butte hike is one of the best things to do in Mount Shasta. You will be heading around the north side of this lofty pinnacle, offering some great views before you even reach the summit.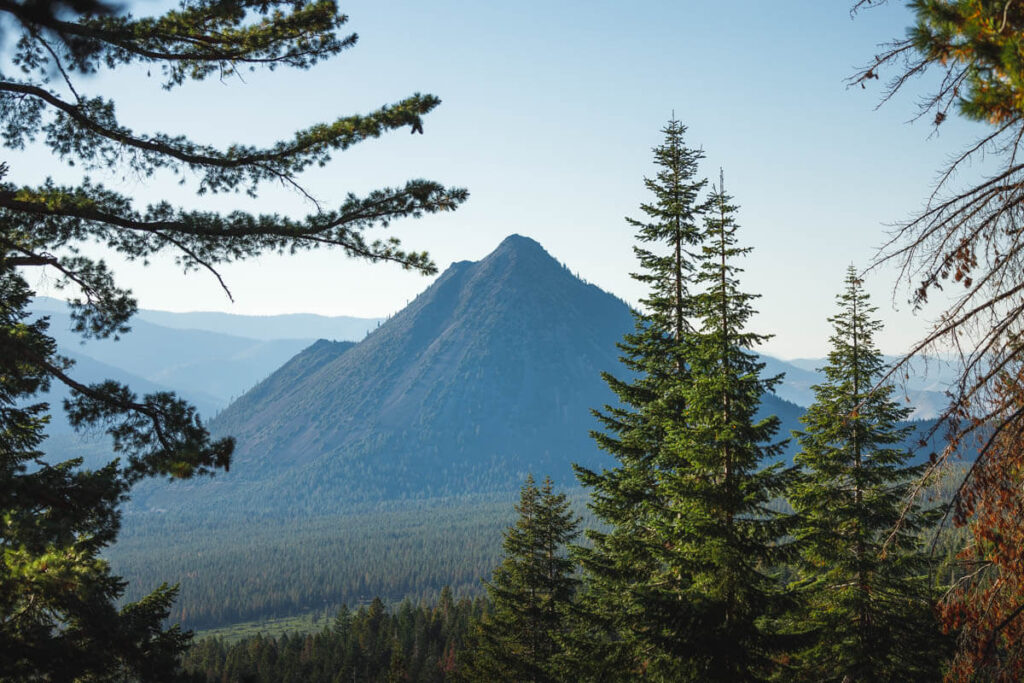 The volcanic peak is almost completely conical, with the trail initially built to access the Forest Service lookout that once sat at the summit. Don't be put off by the steep sides, as the trail maintains a steady grade for most of the walk, with views out over the Mount Shasta area the whole way.
You should be able to spot Sheeprock, the Goosenest, Willow Creek Mountain, and Mount McLoughlin over in Oregon when the weather is clear. Of course, the impressive presence of Mount Shasta also dominates the horizon.
3. Mount Shasta City Park
Just one mile north of downtown, you won't even have to leave the city to explore the great outdoors, thanks to Mount Shasta City Park.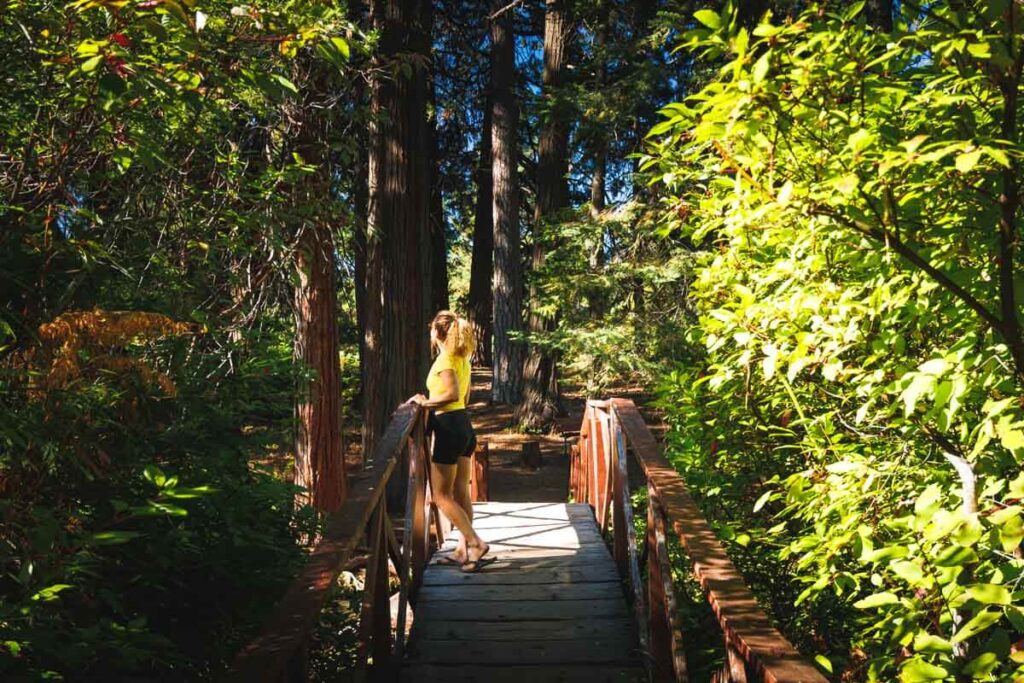 The park has all you need for a lazy day away from the hustle and bustle of town, with four beautiful picnic areas, a playground to keep the kids entertained, and the Headquarters of Mt Shasta Recreation and Parks District.
Be sure to look up if any events are taking place in the park during your visit for some of the best things to do in Mount Shasta. Nature trails wind their way through the trees and along Big Springs Creek, with options to extend your walk beyond the park if you fancy stretching your legs a little longer.
4. Gateway Trails
The Gateway Trail system is an incredible way to explore the Mount Shasta landscape. While similar, each trail offers something different and can be hiked or biked depending on your exploring preference.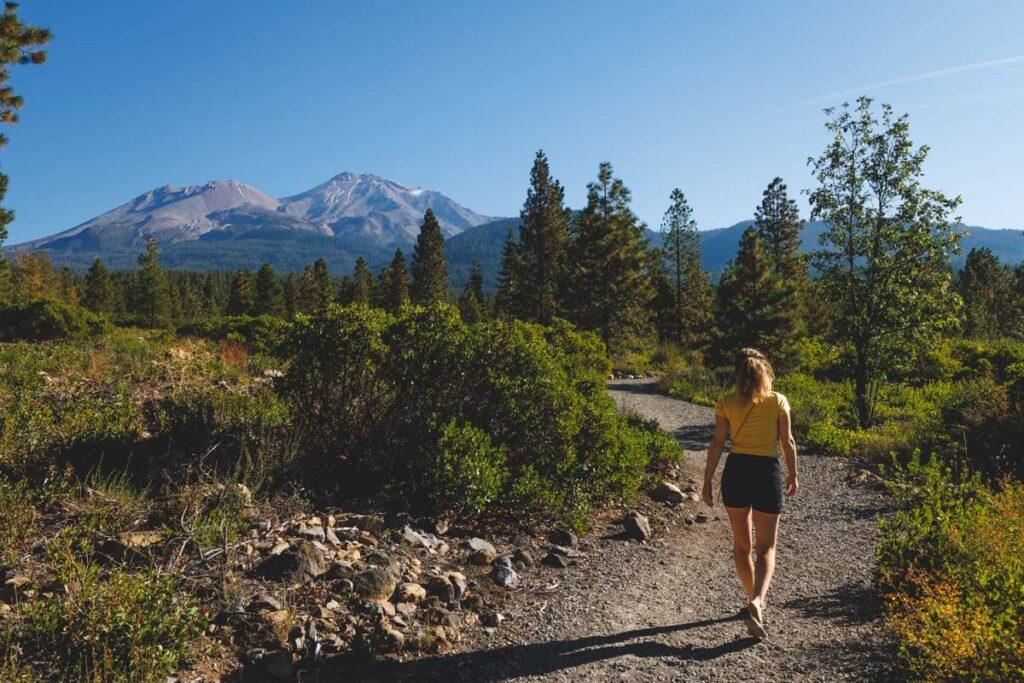 One of the best things about the trails is that you don't have to travel far outside the town to reach the trailheads, as they are just minutes away from the downtown core.
At the foot of the mountain and surrounded by dense forests, you will forget about the busy city you left behind. With an easy grade, the trails are perfect for a gentle stroll and witnessing the incredible landscape.
5. Hiking Around Mount Shasta (Most Popular Thing to Do in Mount Shasta)
There are some incredible hikes around Mount Shasta, too many for us to list here. Most trails wind their way around this mighty mountain, with not too many on the mountain itself. The trails on the mountain are quite technical, as you dodge glaciers and their steep sides.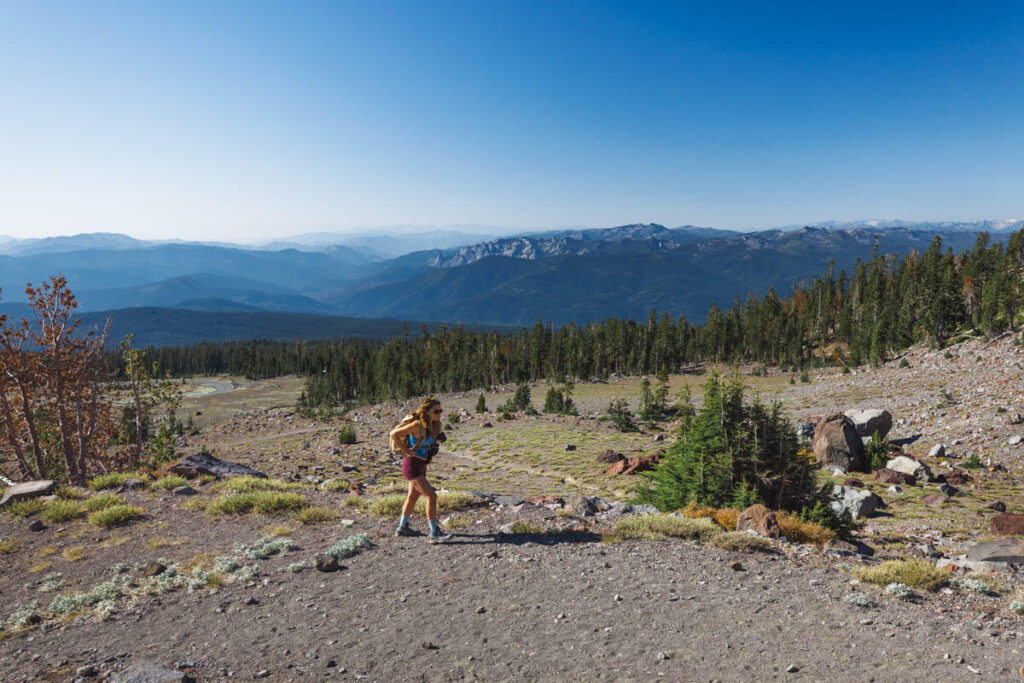 The summit tends to be for experienced climbers or as a guided ascent. Avalanche Gulch is the most popular route and has the easiest access, but it is far from easy, and it is still advisable to go with a guide if you want to tackle this mighty climb.
As much as summiting the mountain will thrill you, you can't see the mountain if you are on it! Some of the best trails can be found around the mountain's base.
The Old Ski Bowl Trail is one of our favorites, exploring the site of Mount Shasta's first ski resort. It offers fantastic views while allowing you to gain an insight into the area's history.
The Horse Camp Trail is another incredible hike as you make the ascent to Shasta Alpine Lodge. Along the way, you will be greeted with a fantastic view of Mount Shasta, there is a lot of elevation gain over a short trail, but it is well worth it.
---
READ MORE: 15 Must-Do Mount Shasta Hikes!
---
6. Lake Siskiyou—Hike, Bike, Paddle, Camp!
One of the best things to do in Mount Shasta is to visit the beautiful Lake Siskiyou. You can explore the lake by taking the Lake Siskiyou Trail Loop on foot or by bike, which takes you around the shore of this reservoir, accompanied by stunning mountain views along the way.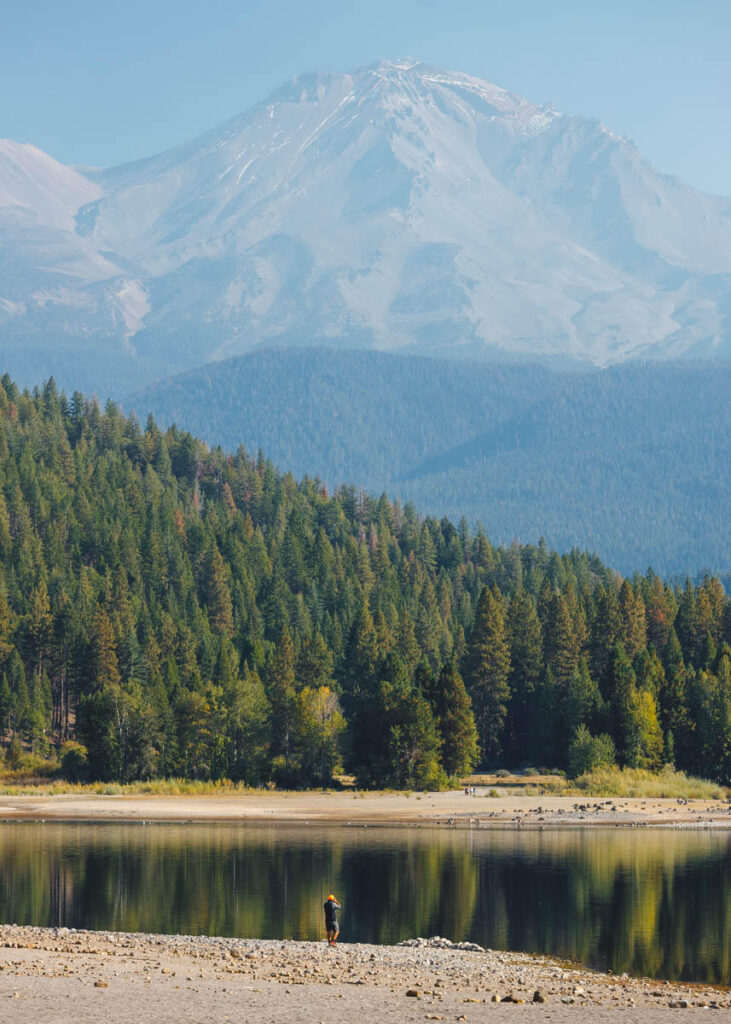 Be sure not to miss the single arch suspension bridge spanning Wagon Creek for a glimpse at a seriously cool piece of architecture and the perfect frame for a photo or two. The lake has everything you need for a perfect summer day, with sandy shores and warm waters.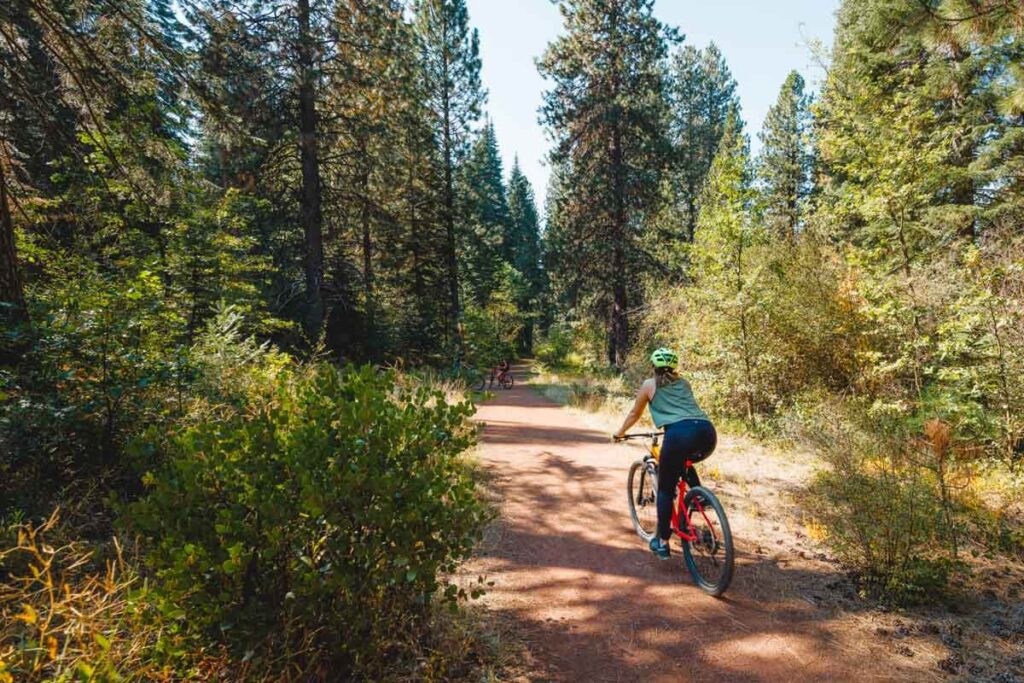 The lake is a popular place to camp, with families, adventurers, couples, and friends making use of the facilities at Lake Siskiyou Resort, where cabins and tent sites are available. You can also rent a kayak or paddleboard and spend your day on the water.
7. Faery Falls
Faery Falls is a truly beautiful waterfall, reached by a lovely hike. Getting there is easy, although you will have to know where you are going as no signs are pointing you in the right direction (all the more chance for you to have the place to yourself).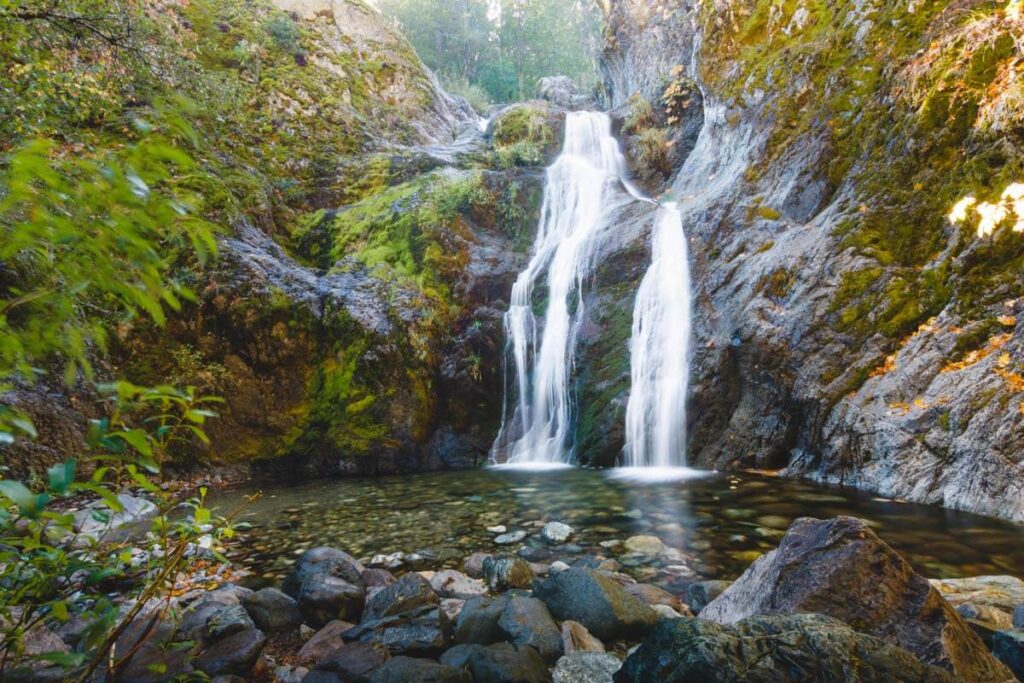 After a short up-and-down hike, you will begin descending down to the river and falls. It is a distinctly impressive waterfall at 50 feet high and split into two cascades. If you feel up to it, you can follow the trail up a little further to get views of the valley.
8. Hedge Creek Falls
What the Hedge Creek Falls Trail lacks in length certainly makes up for in sheer beauty. Not only does the end of this hike reward you with stunning views of Hedge Creek Falls themselves but also of Mount Shasta and the tumbling Sacramento River, making it one of the most scenic things to do in Mount Shasta.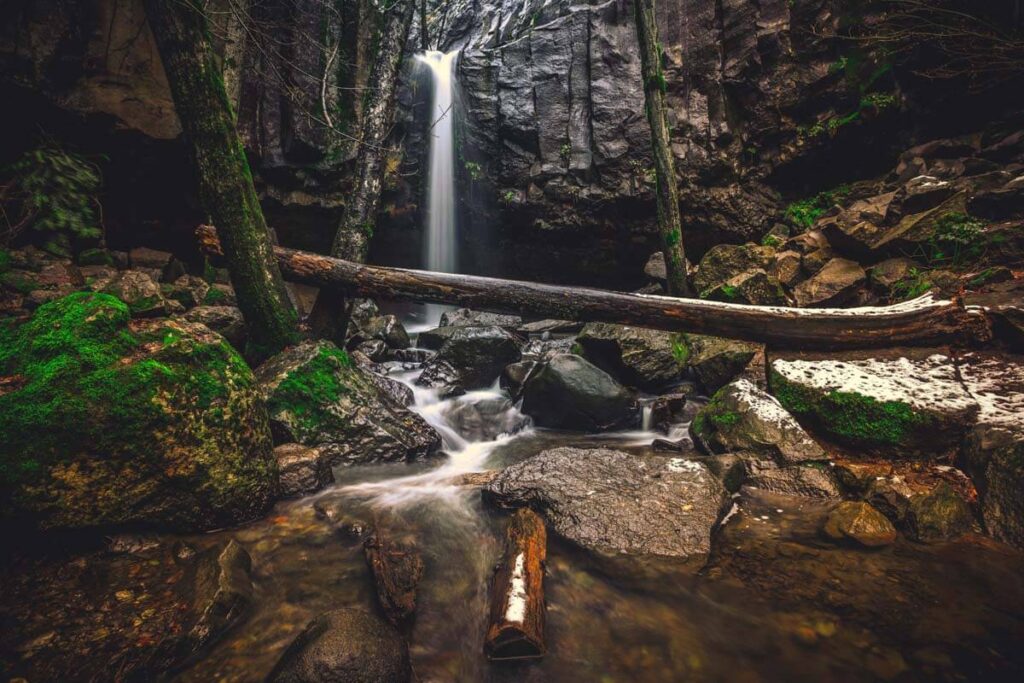 A fantastic element of this waterfall is you can walk behind it via the small cave that has been created, and there is an incredible viewing platform that offers views of the river and Mount Shasta. It is easy, scenic, and in a convenient location; what is not to love?
9. McCloud Falls
Three waterfalls in one is our kind of hike! Throw in some rich vegetation and canyons made of basalt lava rock, and you have got a winning formula. The best place to start the hike is at the Lower Falls parking lot so that you can hike upstream.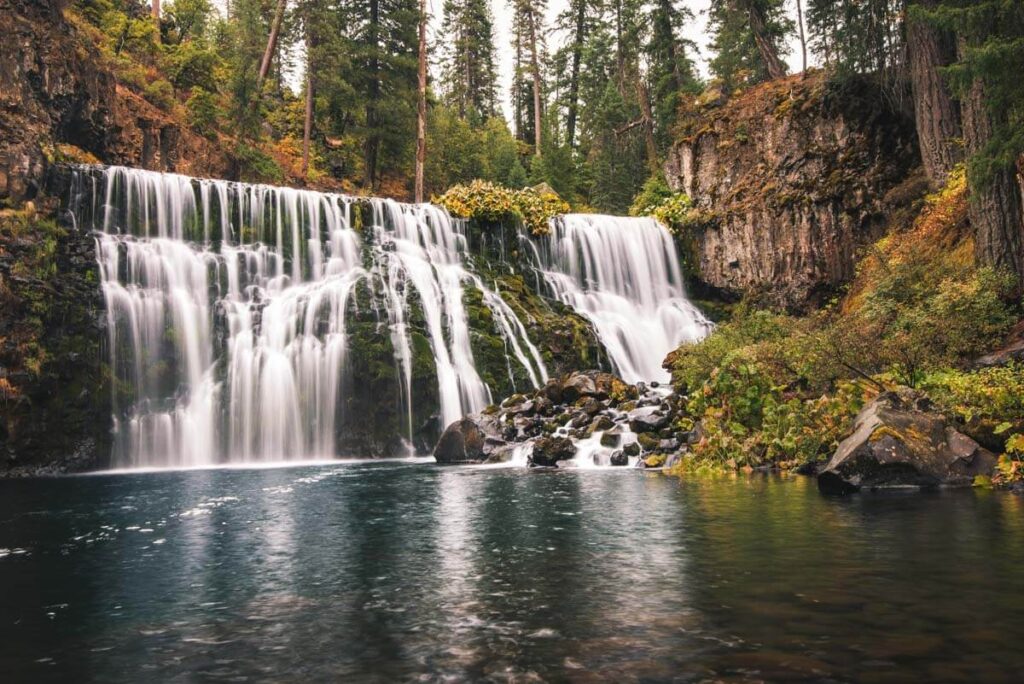 From the first waterfall, it is about 0.7 miles to the Middle Falls, and it is at this point the climbing starts via switchback, which gives prime viewing of the Middle Falls from above. For this part of the hike, you will be making your way along the canyon rim all the way to Upper Falls.
A great thing about these falls is that each of the waterfalls, lower, middle and upper, can be accessed as three district trips, with places to park at each waterfall, so if you are short on time, you can always check out just one.
10. Castle Lake Trail to Heart Lake (Our Fav Thing to Do in Mount Shasta)
Distance: 3.0 miles
Type of Trail: Out & Back
Difficulty: Moderate
Elevation Gain: 813 ft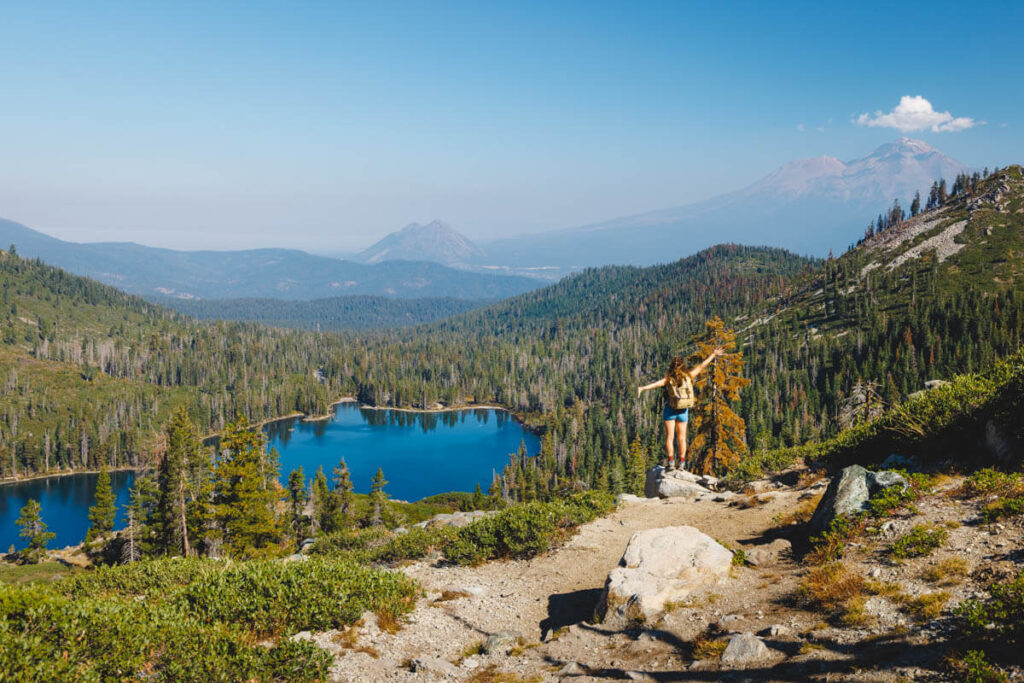 For a modest effort, you will see spectacular scenery on the Castle Lake to Heart Lake Trail. Start the hike at the parking lot by Castle Lake, and begin to switch back along the lake through the forest and be greeted with impressive views of Castle Lake below you.
Continue through a meadow, following the signs to Heart Lake, and take in the sights of Mount Shasta across the meadow.
11. Castle Crags Wilderness
Step into another world at Castle Crags Wilderness. Picture towering spires of rock, sheer cliff faces, twisting canyons, mountain lakes, and some of the most picturesque scenes in the area.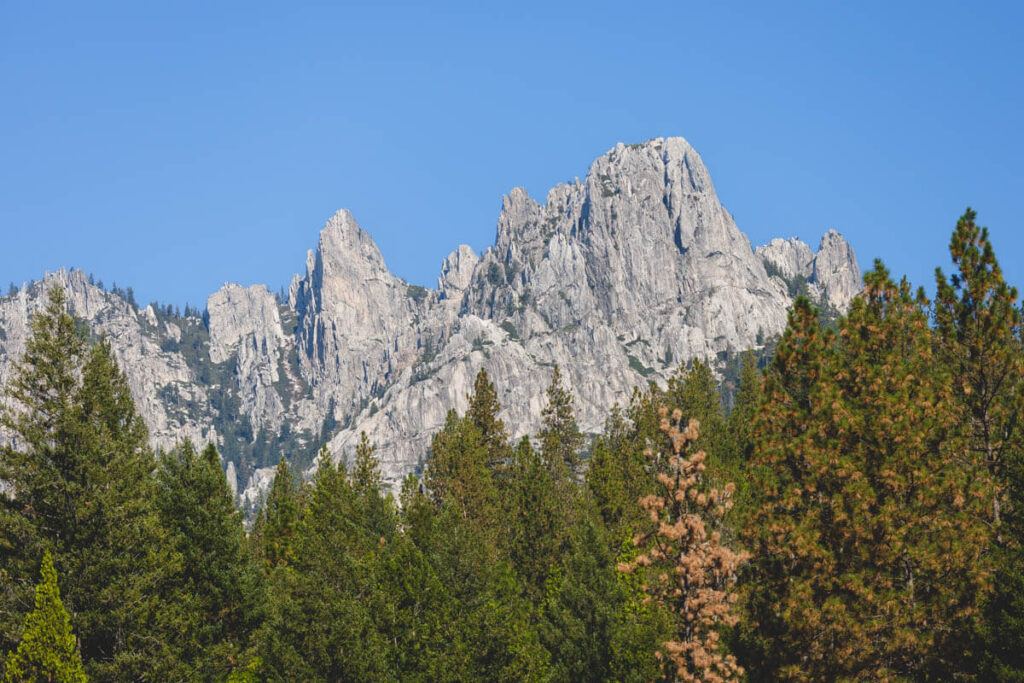 The soaring granite spires are the main draw, with too many of these impressive rock formations to count. There are over 27 miles of trails to enjoy, which can be explored via some of the nine trailheads, and the best thing is, they are rarely crowded.
If you are up for a longer hike, try tackling part of the Pacific Crest Trail, which twists for 19 miles through the area (yet is part of a much longer hike and showcases some of the park's main scenic highlights).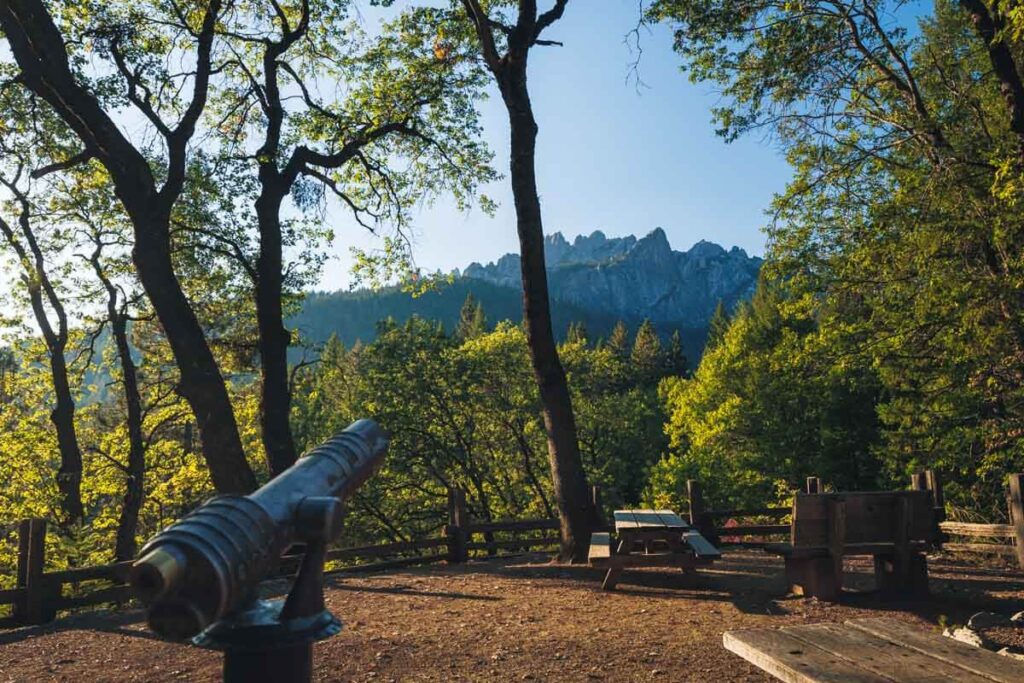 The Wilderness borders the Castle Crags State Park, which also has its fair share of granite crags and makes for the perfect place to spend the night in the state park campground, for RVs, trailers, and tents, or the slightly smaller Riverside Campground.
Things to Do Near Mount Shasta
You won't have to go far to find even more things to do in the area, all of these are just a stone's throw away…
12. Redding
Make the city of Redding, California, your base for all things outdoor adventure (if not Mount Shasta). It is a great place to stay, with plenty of lodging and cool places to grab a bite to eat. Once you are ready to tear yourself away from Downtown, there are some incredible places to explore in the surrounding area.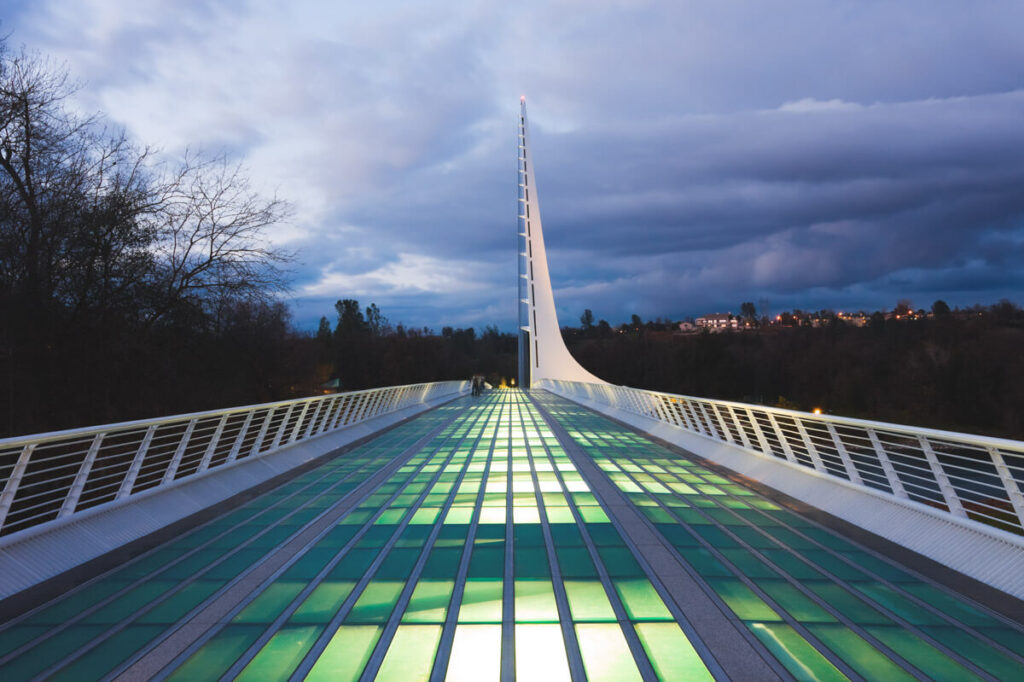 Head to nearby parks, such as Lassen Volcanic National Park or Whiskeytown National Recreation Area.
Tackle some of the epic trails that surround the city, such as the Sacramento River National Recreation Trail.
Water sports on Shasta Lake are a lot of fun on a hot day.
Get a little insight into the area's history at Shasta State Historic Park. The ghost town offers a unique look into one of Califonia's busiest towns during the gold rush.
---
READ MORE: 15 Top-Rated Things To Do in Redding, California for Adventurers
---
13. Lava Beds National Monument
With over 500 lava tube caves, you will never have to revisit another lava tube once you have visited the Lava Beds National Monument.
But the excitement doesn't just stop at lava tubes; you should also expect a landscape made up of cinder cones, lava flows, splatter cones, caves, and pit craters; it's an incredibly wild place!
Despite the hot temperatures above the ground, you will still want to make sure you have a jacket with you, as it can be pretty chilly inside the caves, even with all the ducking and crawling that is sometimes necessary.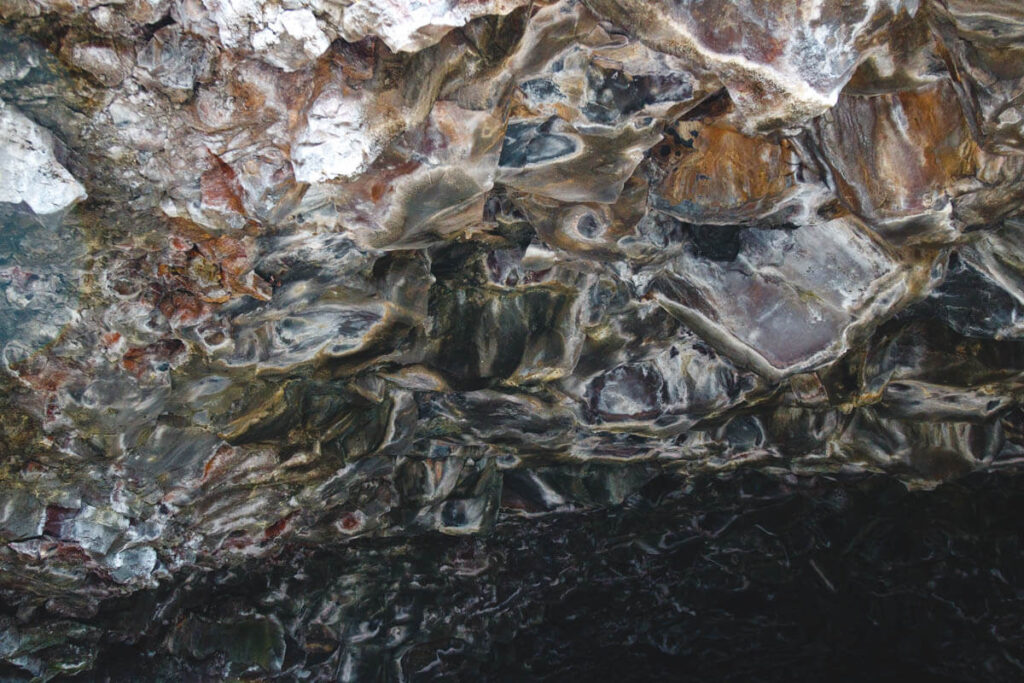 Take the Cave Loop Road to experience some of the tubes that are open to the public. The ultimate cave open for exploring is the 6,903 feet Catacombs Cave, but only enter if you are fully prepared for a tricky scramble.
We hope you just fell in love with all these things to do in Mount Shasta. We sure did during our visit!
I've been perpetually traveling and living around the world for years but it's hard to beat California and the PNW. After years of road-tripping the area, I guess you can say I know it pretty well! When I'm not writing guides for you, you can catch me somewhere petting a dog, attempting to surf, hiking a volcano, or stuffing my face with bread and cheese.